The best way to obtain an accurate kitchen remodel quote, of course, is to contact your Chicago contractor for an in-home consultation. Before placing this call, however, many of our clients prefer to research ballpark figures of remodeling costs and plan their budgets accordingly. This post will provide you with area-specific information for 2021 kitchen remodel projects of different scopes and sizes in Chicago and the surrounding areas.
(The figures cited here are according to the Remodeling 2021 Cost vs. Value Report [www.costvsvalue.com] for the Chicago, IL, area. [© 2021 Hanley Wood Media Inc. Complete data from the Remodeling 2021 Cost vs. Value Report can be downloaded free at www.costvsvalue.com.])
Minor Kitchen Remodel
The average cost for updating a 200-square-foot kitchen with 30 linear feet of countertops and cabinetry in the Chicago area is $31,004. In this renovation, cabinet boxes are preserved but new cabinet panels and drawer fronts are added with new hardware. New laminate countertops are installed, along with a mid-priced sink and faucet. A new, energy-efficient cooktop/oven range and refrigerator are also added. A wall covering is installed, alongside repainted trim work, and a new, resilient floor. Kitchens with these specifications typically recoup 69.6% of the initial investment, or $21,575.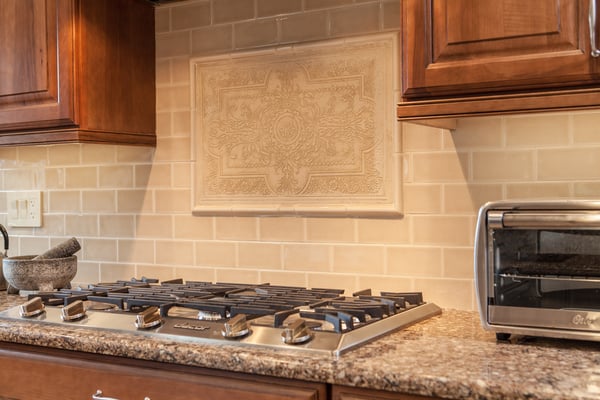 Major Kitchen Remodel
For a more extensive Chicago-area kitchen remodel of the same dimensions, where 30 linear feet of semi-custom, wood cabinets are installed, along with a 3-by-5-foot island, the average cost is $81,820. Countertops are laminate, and a standard, double-tub, stainless-steel sink with a new, single-lever faucet are added. An energy-efficient range with a ventilation system is installed, as are a built-in microwave, a garbage disposal, a dishwasher, and custom lighting. The ceiling, walls, and trim are all painted, and new resilient flooring is added. Kitchens remodeled according to these specifications typically return 57.8%, or $47,274.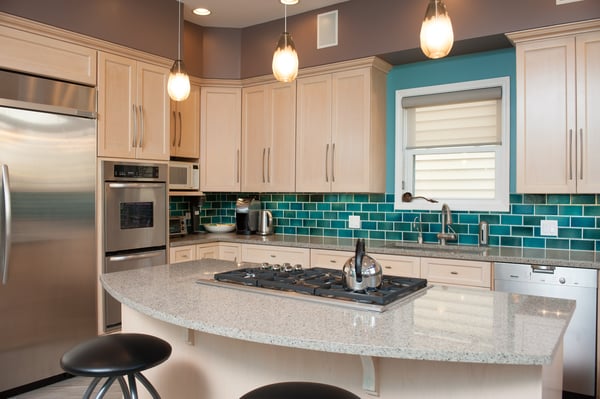 Luxury Kitchen Remodel
A luxury kitchen remodel where a space of the same dimensions is remodeled with high-end features costs $160,815. Thirty linear feet of top-of-the-line, custom cabinets with built-in sliding shelves and additional interior accessories are installed below stone countertops with imported ceramic or glass tile backsplashes. A high-end, under-mount sink with a water filtration system and designer faucets is also added.
New features include a commercial-grade cooktop with a vent hood, a wall oven, a built-in microwave, and a built-in refrigerator. General and task lighting, such as low-voltage, under-cabinet lighting, is also installed. Tile or wood look-alike flooring is included. A luxury kitchen remodel of these dimensions typically recoups 53.7%, or $86,396.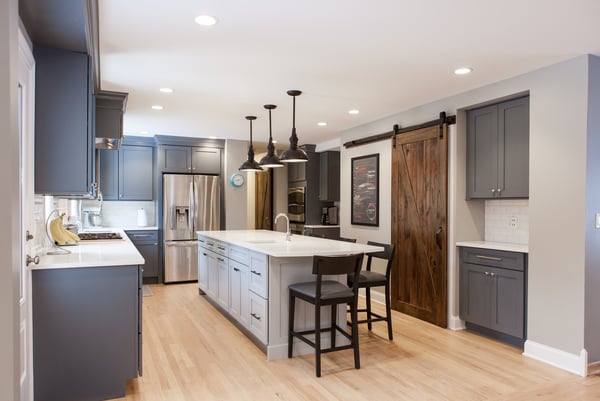 Planning Your Own Kitchen Remodel
Naturally, every kitchen remodel has a unique price point based on its dimensions, features, and material selections. As you begin to plan your own kitchen remodel, be sure to research aesthetic considerations as well as other practical considerations—such as layouts, cabinetry selections, flooring options, and inspiring designs—that will further inform your remodeling budget.
Looking for more home remodeling costs? Check out our blog on How Much it Costs to Remodel a Bathroom in Chicago.