Basements used to simply be extra space for storage, electrical wiring, and other more functional purposes. Over the past few decades, however, basements have become the perfect extra space in a home for guest rooms, living spaces, multi-generational suites, game rooms, home gyms, and more.
That's one of the reasons that basement remodels have become a popular remodeling project in North Shore Chicago homes. Basement remodeling opens a new world of opportunities in your existing home! All of the benefits of adding new space to your room and none of the hassle of expanding your home footprint or shopping for a new home altogether.
Remodeling your basement begins with research. Each basement remodel is unique to the family living in the space, so it's imperative to learn more about design, process, budgeting, and more.
A well-planned remodeling project sets your space up for success. So what do you need to plan in preparation for your basement remodel?
In what ways do you want to use your basement? What are some functional uses you will need to plan around when remodeling the space? Do you need insulated walls to ensure that your new kid-friendly zone doesn't interrupt your dinner party upstairs?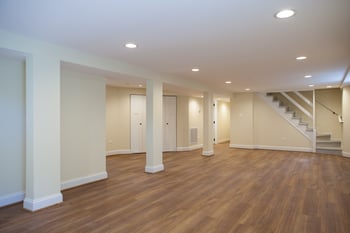 basement Design
Design is a huge aspect when it comes to remodeling any space, let alone a basement!
Design research can be a lot of fun in the beginning! We've all had bursts of inspiration while scrolling through Pinterest, Houzz, or Instagram. Tying those ideas together to create a cohesive space that achieves the functionality you planned for is the more challenging part.
Browse these Featured Projects to learn more about the story behind the design of the space, and let us know if any of it resonates with you:
FEATURED PROJECT – LIBERTYVILLE BASEMENT IS TRANSFORMED INTO AMAZING FAMILY SPACE
FEATURED PROJECT – LIBERTYVILLE BASEMENT REMODEL
Process for basement remodeling
So, how do you go about creating this perfect new basement?
At BDS we follow what's referred to as the Design/Build approach to remodeling your basement. Simply put, you have one team working with you to plan, design, and build your new space from start to finish. It's a seamless process. Everybody is on the same page. The designer isn't going to create a design that the builders can't build. That can lead to a better result because important details don't fall between the cracks. It can also reduce the amount of time needed to complete your project. Plus, you'll know your final costs going into the project.
Here's a helpful article that goes into more detail about turning your basement into extra living space.
basement remodeling Cost
What can you expect to pay for your Chicago area basement remodel? Naturally, it's impossible to pin down an exact price because each basement project is entirely unique.
There are many elements to consider when remodeling your basement. Is it unfinished? Do you need to modify the current layout? What kinds of rooms are you including in the space? How large is the area? What kinds of finishes are you considering? It's critical to consider your lifestyle goals for the space and to ensure that they match up with the amount you are willing to spend.
One thing to keep in mind as you consider the cost of remodeling your basement is that cost is only one side of the equation. You're also adding value to your home. Read more about why a basement remodel is a wise investment in the North Shore Chicago area.
Budgeting for your basement
Having a good idea about the cost of your basement remodel is important, but budgeting takes things a step farther. It's important to have a realistic budget for your remodeling project. Budgeting involves taking a serious look at what you can really afford and then having your remodeler create a design that fits your budget. Remodeling can already be a stressful process for some, and overspending will only put more of a strain on you. Cutting corners to save can have the same affect if you end up with anything less than you wanted out of your basement. One advantage of working with a design/build remodeler is that your contractor will often have ideas about alternatives (both in terms of design and materials) that will help you get the basement of your dreams—without blowing your budget.
Contractor Selection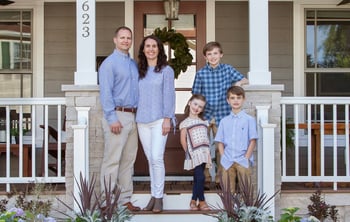 With a basement remodel, the contractor you work with is just as important as the design, the materials, and the cost of the project. You'll want to work with someone with whom you're comfortable. It's essential that you deal with someone who listens to you and understands what you want—and can pass that information on to the individuals doing the actual work. If you don't have that kind of relationship, it can make the remodeling process stressful.
It's one thing to acknowledge the importance of choosing the right remodeling contractor. But how do you actually go about finding one you feel confident using? What are the key things to look for? This post walks you through some key steps in finding a North Shore home remodeling company you can trust.
At BDS we take pride in listening to our clients and then meeting their specific needs. The relationships and the trust we build with our clients is what keeps them coming back to us for additional projects.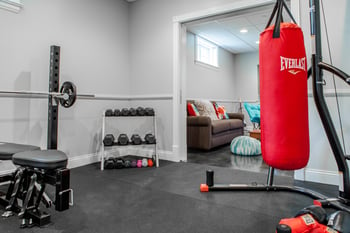 lifestyle opportunities in your new space

Let's get into the fun side of a basement remodeling project! Adding space to your home without having to expand exterior walls OR start house hunting? It's the dream, and if you're lucky enough to be able to create this new space, there are plenty of ways to maximize it!
Home Office: The workplace no longer means 9 to 5 in a cubicle. In fact, working remote or working flexible schedules are major workplace trends that are on the rise. If you're in need of carving out a space just for yourself for work, we suggest the solitude of a remodeled basement!
Home Gym: Your basement space should follow your lifestyle! If you love working out but don't have time to go to the gym as often as you'd like, consider creating a corner in your new space committed to achieving your fitness goals.
Man Cave / Game Room: If you love to watch your teams win but love hosting game day even more, maybe designing the perfect man cave or game room is the best use of your reclaimed space. It could include a full wet bar, project screen, cozy seating, and everything else you love about your local pub - but from the comfort of your own home.
In-Law Suite: Building room for family to move in is a rising trend across the country. No matter if parents are getting elderly and moving in or if you have a new baby and the move is temporary - everyone deserves enough space.
There are lots of details involved in having a successful basement remodel for your North Shore Chicago home. We've just touched on some of the essentials you'll want to pay attention to in order to ensure that you're delighted with your new kitchen—now and for years to come. We invite you to contact us because we're always happy to talk to you about other specific questions you may have.