Home additions come in many shapes and sizes. No addition is the same - each family we build for has their own needs, desires, style, and goals in mind. In-law suites, new baby rooms, and expanded kitchens are the most common home additions, but there are dozens of other reasons why a homeowner may want to expand their home.
Building a new home addition is slightly different from just remodeling. For example, you have to take into account any exterior modifications that need to be made, such as siding material, roofing, property lines, HOA codes, or any other consideration that needs to be made when adding on to a home.
Let's dig in - because there's plenty to cover when researching home additions in Chicago's North Shore area.
This probably seems obvious, but it's always worth noting. A successful home addition begins with powerful planning. You need to know where you want to end up in order to plan the journey!
How will you be using this addition? Does it require extra insulation for warmth and sound proofing? Will the exterior material need to match the existing home facade? Will there need to be electrical rewiring done in the new space? What kinds of restrictions might I run into while adding on to my home?
There are plenty of reasons to add space to your existing floor plan. As you're considering the needs of your own home addition, read the 5 things you need to know before you begin.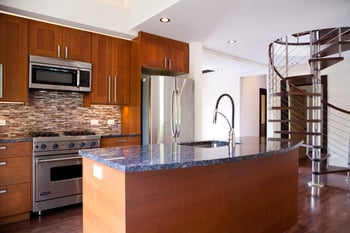 Home Addition Design
There are two ways you can handle the design of a home addition. You can either match your home's current style and design, or you can design an entirely new space (or a combination of new and old).
Depending on the purpose of the addition, the sky is the limit with your design plans! Naturally, you will need to consider any exterior expansion design as well as the interior space. You're not just beautifying an internal room in your home - you are also adding new infrastructure on to the exterior of your home.
For some home addition inspiration, check out a few of our projects:
FEATURED PROJECT – LINCOLNWOOD HOME ADDITION AND KITCHEN REMODEL
Project Portfolio: Home Addition & Remodel in Winnetka
Project Portfolio: Home Addition & Renovation in Barrington
Process
What is the process for building a new home addition? At BDS we follow what's referred to as the Design/Build approach to creating your kitchen. In short, it means that the individuals building your addition are part of the same team as the individuals who design your space. It's a seamless process. Everybody is on the same page. The designer isn't going to create a design that the builders can't build. That can lead to a better result because important details don't fall between the cracks. It can also reduce the amount of time needed to complete your project. Plus, you'll know your final costs going into the project.
Cost
Your home addition is just that - YOUR home addition. It's impossible to even ballpark cost until we start a conversation around size, materials, timing, finishes, and more.
But, for starters, what does a typical home addition cost in the Chicago North Shore in 2023? Certain additions have varying costs related to them, but they also have varying ROI related to them.
For example, adding on bathrooms and master suites have higher return than just adding more space to existing rooms. If you're curious what the true ROI of a bathroom addition is, check out this post.
Budgeting
While you have to know the cost of a new home addition to consider one, you have to have a reasonable budget and an actionable plan to afford the renovation to get started.
Budgeting often means considering all of your options. What is the space going to be used for? Is it more important to add multiple rooms or have the highest quality finishes available? Working closely with a design build remodeler can help make all these conversations and considerations much easier. Working with a seamless team means that the focus is on finding the perfect solution to you rather than simply passing a baton on to the next team.
Contractor Selection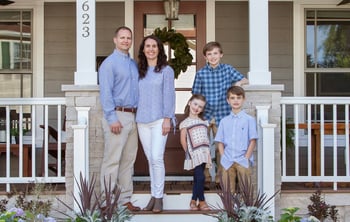 With a kitchen remodel, the contractor you work with is just as important as the design, the materials, and the cost of the project. You'll want to work with someone with whom you're comfortable. It's essential that you deal with someone who listens to you and understands what you want—and can pass that information on to the individuals doing the actual work. If you don't have that kind of relationship, it can make the remodeling process stressful.
It's one thing to acknowledge the importance of choosing the right remodeling contractor. But how do you actually go about finding one you feel confident using? What are the key things to look for? This post walks you through some key steps in finding a North Shore home remodeling company you can trust.
At BDS we take pride in listening to our clients and then meeting their specific needs. The relationships and the trust we build with our clients is what keeps them coming back to us for additional projects.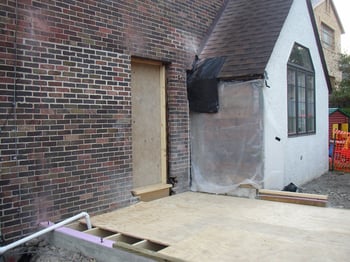 Exterior considerations when adding on to your home
One of the biggest differences when building an addition as opposed to remodeling a home's interior is that you have to consider the exterior of your home. By that, we mean not only the labor and materials used on the exterior of your home, but also considerations such as property lines, fencing codes, HOA guidelines, and more.
The best way to learn more about any rules around home additions, conduct a quick Google search or ask your home remodeling company.
As you can see, a lot goes into ensuring the perfect home addition for your North Shore home. We've just touched on some of the essentials you'll want to pay attention to in order to ensure that you're delighted with your new space—now and for years to come. We invite you to contact us because we're always happy to talk to you about other specific questions you may have.