According to a 2012 Houzz article, Shaker cabinets are the most popular kitchen cabinet style selection, and this is as true today as it was five years ago. As many of our own clients' homes attest, Shaker kitchen cabinets in Chicago pair well with a wide variety of aesthetic styles, from transitional and contemporary to farmhouse and traditional. Yet their adaptability of design doesn't equate to a feebleness of identity. Shaker cabinets have a strong aesthetic with characteristic features.

What Distinguishes Shaker Cabinets?
What are these features? Shaker cabinets are at once simple and elegant. They are composed of five pieces: one broad, flat pane that acts as the primary cabinet face and four thin panels that decoratively border the central pane. In larger sections of cabinetry, such as pantry doors, the central pane may be further divided into individual sections with additional panels called mid-rails, mid-stiles, or muntins.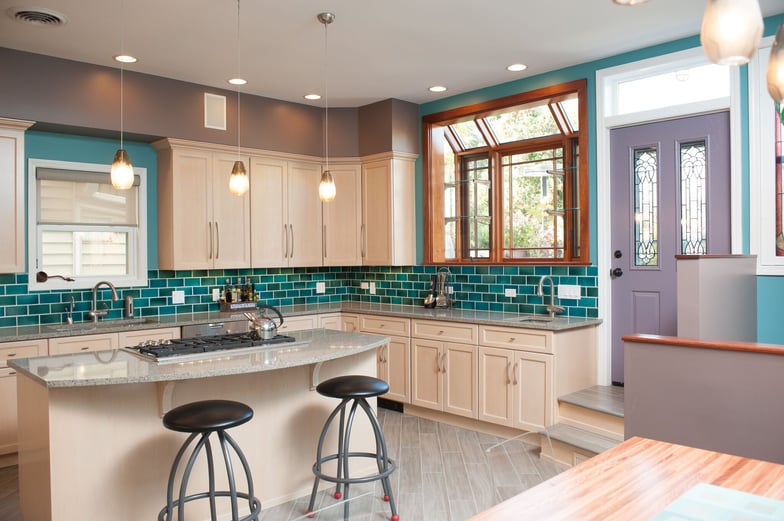 The History of Shaker Style
Shaker kitchen cabinets grew out of a larger aesthetic movement known by the same name. The guiding principles of the Shaker movement include honesty, simplicity, integrity, and utility. To this end, Shaker construction always featured high-quality materials, including maple, chestnut, and birch, to produce a plain but visible quality as opposed to flimsier construction masked by gratuitous adornment. Today, this quality remains, though cabinetry may be painted as well as left in its natural hardwood state.
Adaptability of Design
This simplicity of Shaker design works well with a variety of styles because it provides a rooted structural backbone that supports any adornment. This principle is especially important in the kitchen, because kitchen cabinets consume the majority of the visual surface area, so keeping them relatively minimalistic is generally advisable.
For instance, dark grey Shaker cabinets ground this transitional kitchen remodel in Libertyville, IL.
In this farmhouse kitchen, the simplicity of the Shaker style in white provides visual ease to balance the number of floor-to-ceiling cabinets.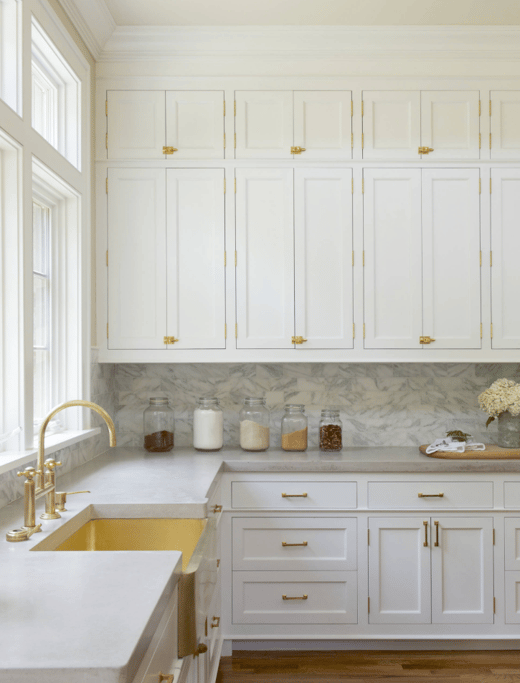 Photo by Titus Built, LLC
This traditional kitchen with Mediterranean touches offers a third look at Shaker cabinetry integration, this time in natural hardwood.
These are just a few examples of Shaker style's versatility. If you're planning a renovation in the future, consider making your own kitchen cabinets in Chicago, IL, emulate the simple integrity of Shaker style.