The exterior of this gorgeous Lincoln Park home is truly stunning. A complete update of this home created not only beauty on the outside but the inside as well. A full style update to the entire home from paint to moldings and everything in between. This Lincoln Park home is a modern dream mixed with elements of historic charm. The BDS team was able to completely upgrade the entire home to create a dream space for our homeowners to enjoy.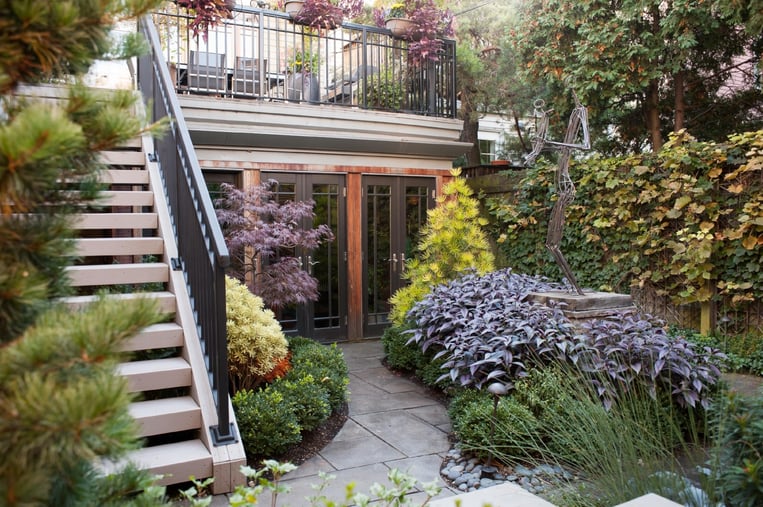 a Relaxing, private oasis
The homeowners of this gorgeous Lincoln Park home have a stunning outdoor space ready to transport you to a relaxing calm oasis. The patio of this home was completely remodeled with new decking as well as modern planters to add to this incredibly landscaped dream. An irritation system helps with the maintenance of this space. The siding on the sitting area was redone and new black exterior doors added to continue the modern design of the exterior. The rooftop patio has all new decking as well as a new pergola to add design and shade to the area. A custom safety railing was installed to add design as well as keep the patio safe for all who use it. An herb and vegetable garden with irrigation was also installed to provide plenty of opportunity to bring the stunning landscaping from downstairs to the upstairs patio. Wood gates help keep this oasis a private sanctuary for our homeowners.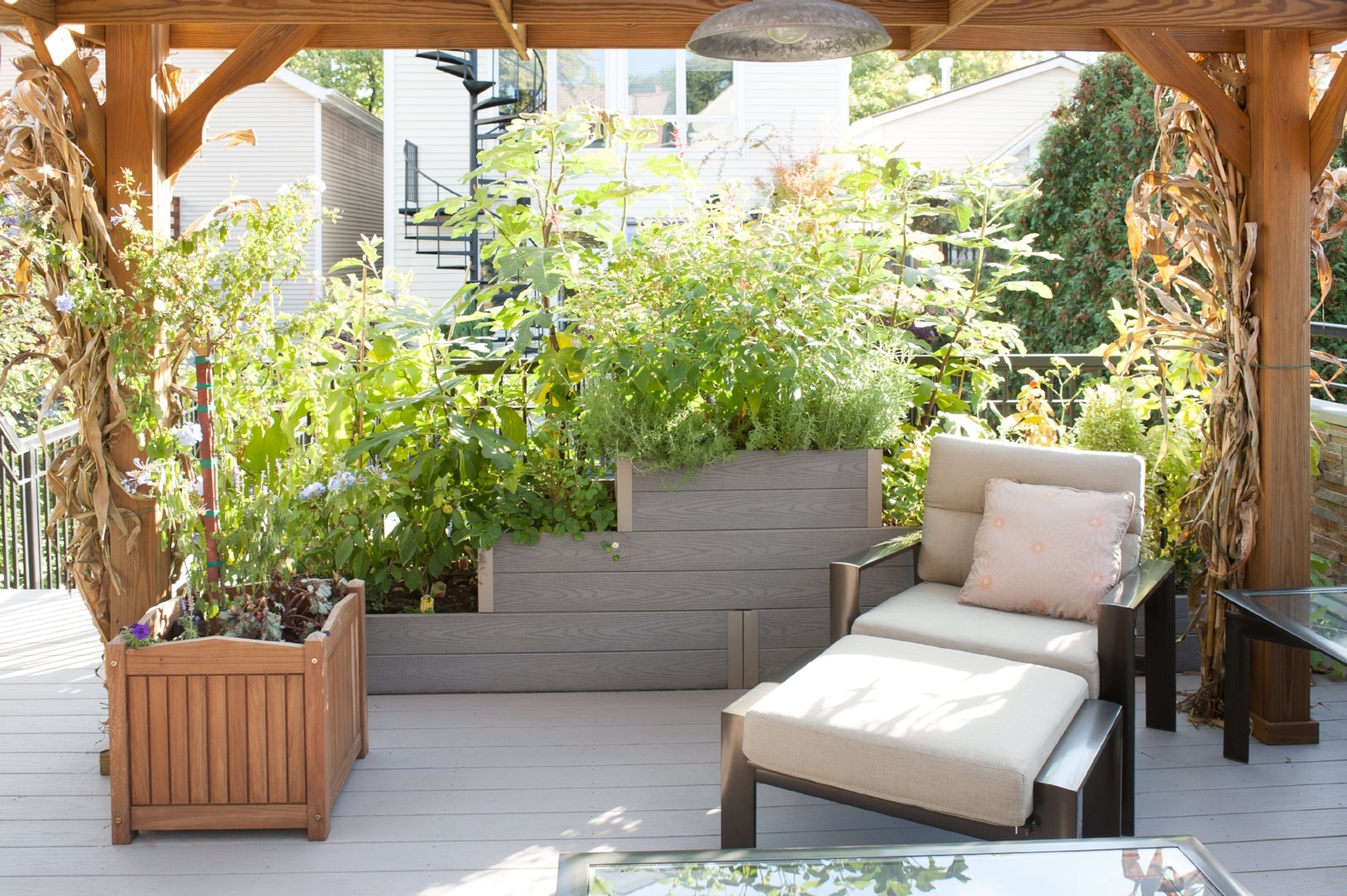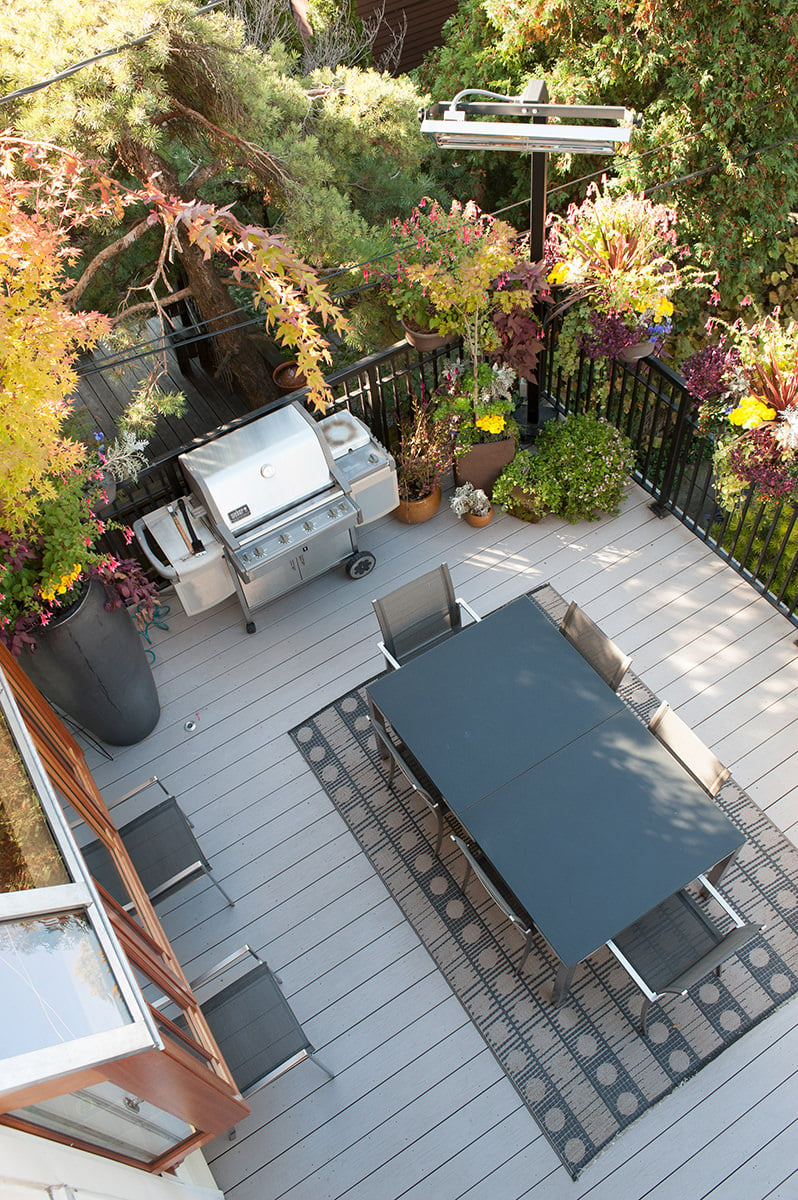 completely updated interior
Once inside the home the modern design was continued with a completely updated kitchen. New countertops were installed as well as the existing cabinets re-stained. The light wood cabinets were offset by a bright tile backsplash that adds just the perfect pop of color to the space. A built in seating area for the family to enjoy meals together and updated flooring complete this gorgeous kitchen. Fresh lighting keeps the space feeling bright and open, and new hardware was also installed to continue the modern design elements. A new stained glass window was installed in the entrance. We love how this home is full of modern design but still keeps the little traditional touches throughout that blend the styles perfectly.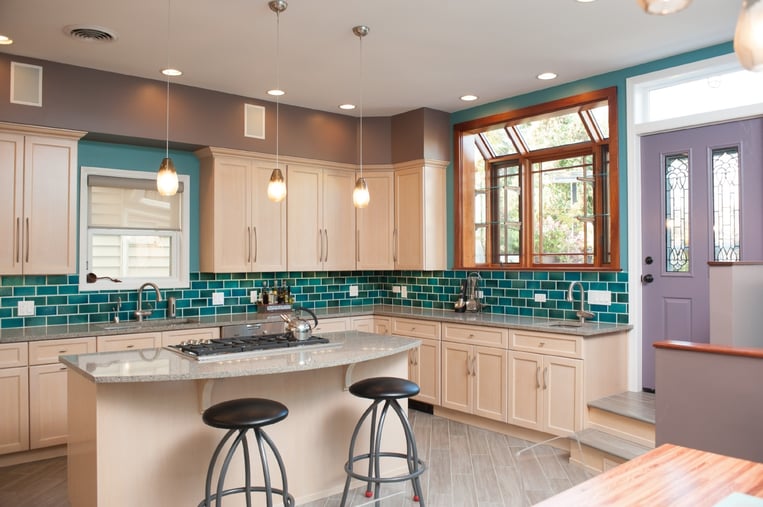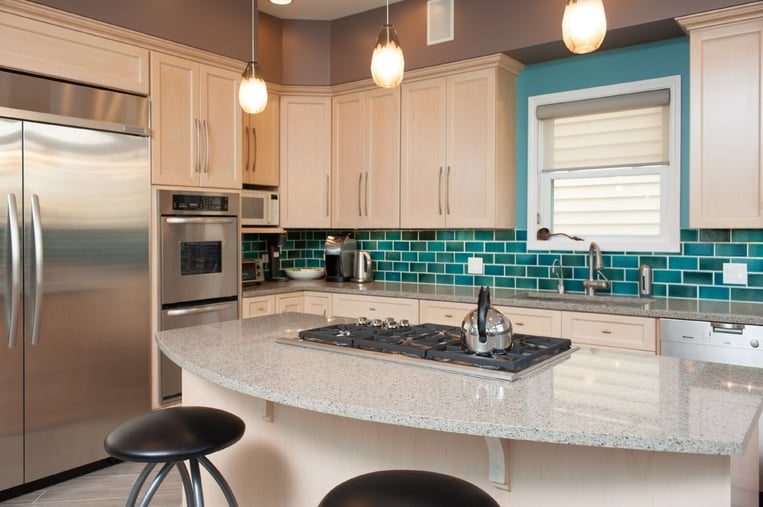 A fresh update ON THE FIREPLACE
As we all know Chicago winters are cold, and a fireplace is a necessity! The fireplace in this Lincoln Park home got a fresh update with new tile and an updated mantle. Our BDS team also added a smart AV system throughout the home. Paint and molding were updated throughout as well. Our client worked from home, so our team was able to completely gut the home office to create the perfect work from home space complete with an office waiting area. The guest bathroom was also completely updated with new tile, paint, and updated vanity.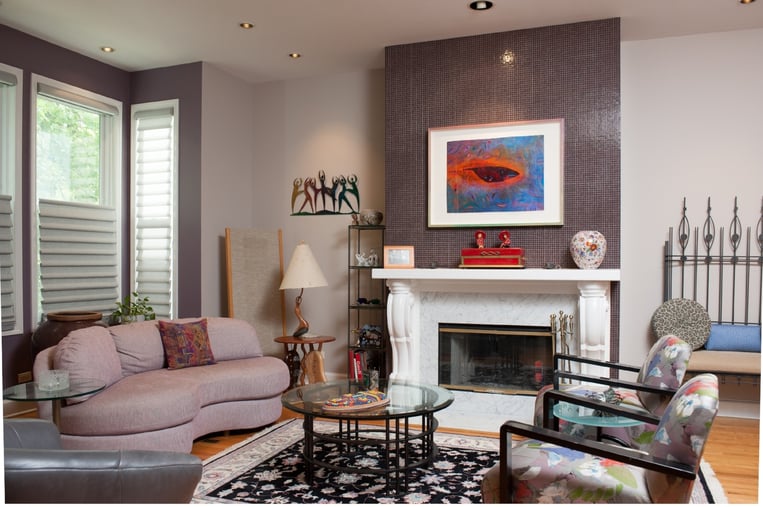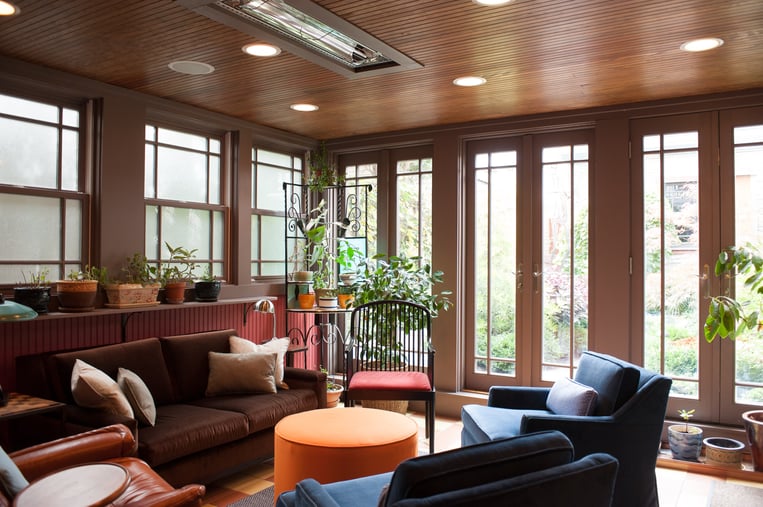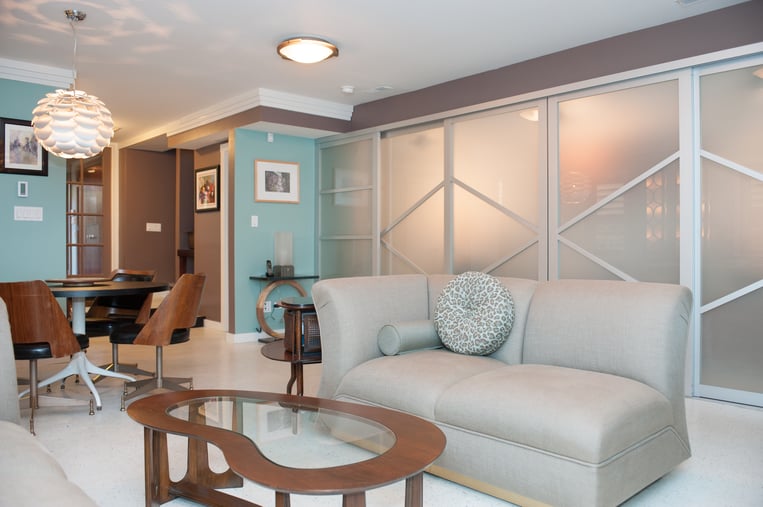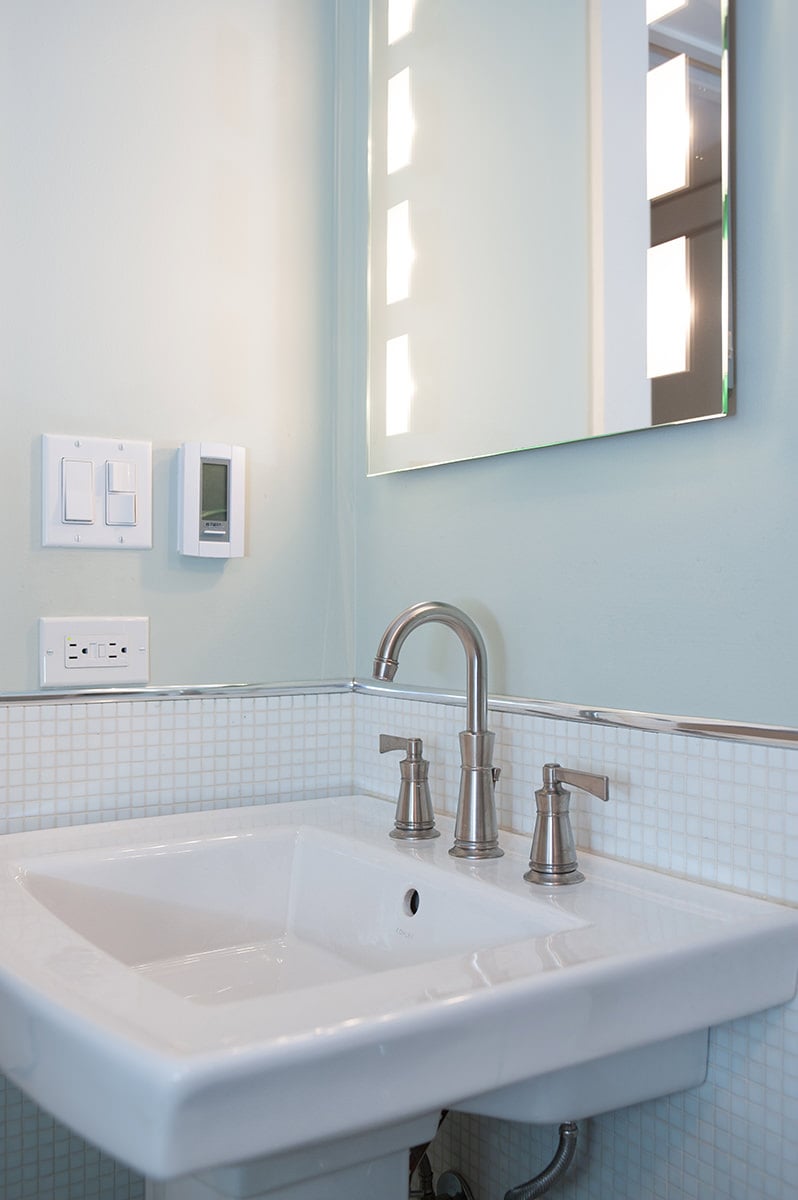 CALL OUR TEAM TODAY!
Can you imagine walking out of your home each day to this dreamy outdoor living? Our BDS team absolutely loved this incredible home design inside and out. We can't wait to talk through your home remodel to see what inspires your design, and what elements you are hoping to add to your current home. Call our team today to get started!
---