Behind every great company is...well a great story! BDS Construction which later became BDS Design Build Remodel was incorporated in 2003. It was born of a passion for home remodeling here in the Chicago area.
To fully understand the story of our team, we want to give you a glimpse into our family.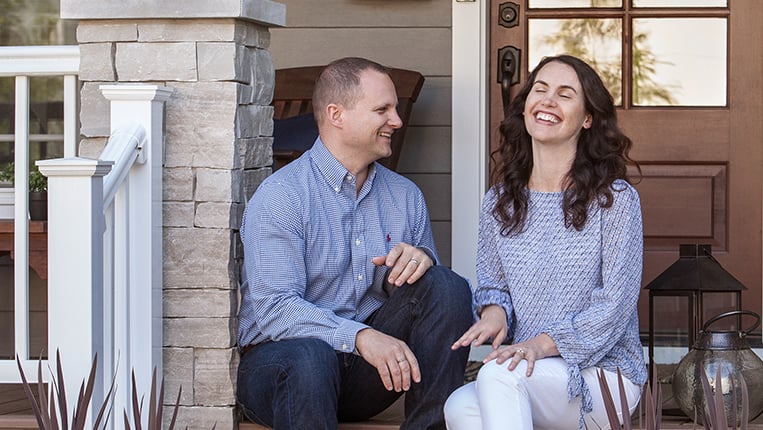 Laura grew up in Mundelein, IL, and as we all know keeps the ship running around our house. She has a Bachelors and Master's degree in Social Work, and until shortly after our first son was born, she worked as a Licensed Clinical Social Worker. She helped out in the early days in the office during the kid's naps and while they were at preschool. Laura enjoys a good book, taking a walk, and vacationing with the family.
Bryan was raised in Mansfield, MA. He went to college at Roger Williams University in Bristol, RI and graduated with a Bachelors in Architecture. After graduating college, Bryan moved to Chicago to work as an intern for an architecture firm. Shortly after, he found a passion for the construction side of home remodeling and decided to focus his attention on remodeling. Bryan worked for a Chicago area contractor for seven years before starting BDS Construction which has since been rebranded to the company we are now proud to call BDS Design Build Remodel. Not only is he great at construction, but Bryan also loves goofing around with the kids and the dog, running, biking, and playing video games.
When BDS first came to life, we ran our company from the spare bedroom of our Chicago condo.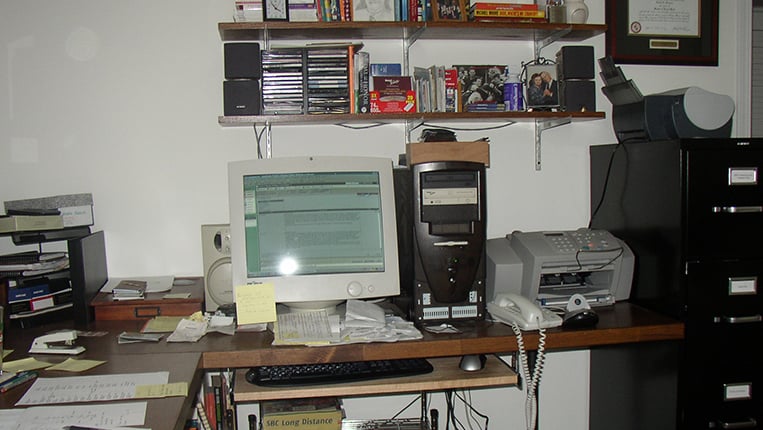 Bryan kept all of the tools in our storage unit in the basement of our condo building. In 2004, we moved to the suburbs and the office was once again in a spare bedroom - just with a new view. As our family began to grow, we remodeled the basement so that the office could be moved down there to make room for our first son upstairs. And all those tools, well they took over the garage. In 2008, when the garage was bursting at the seams, and the tools could no longer fit, we rented a small office with a large warehouse just down the street. As our family grew, it was so convenient to be able to make the short walk down to the office, but keep the tools and office out of the house. In 2013, we purchased a commercial condo with a much larger office and warehouse space. This has allowed our team (and tool space) to grow! Our office is just a few minutes from our home which is important to help us be close to the kids and our furry kid at home.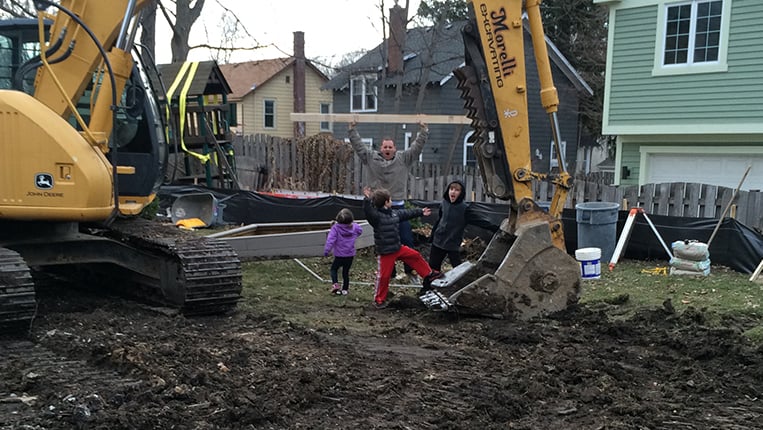 Speaking of kids, our story isn't complete until you understand the real spunk within our family! Our kids, Andrew - 15, Nathan - 12, and Caitlin - 9, have grown up spending time with us at the BDS offices, and even doing the occasional site visit. Our furriest member of the family, Roxy, joined us in 2018. She is the official BDS office dog. She spends her days greeting anyone who walks in to the office and her most important job of monitoring the front window for delivery drivers.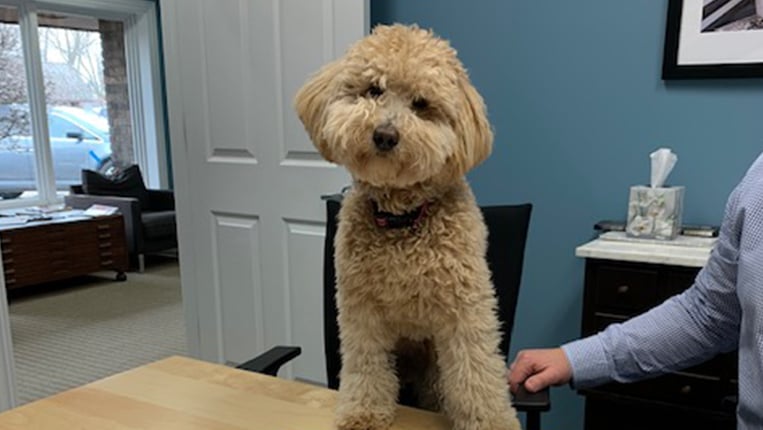 While our team loves working hard, we also enjoy traveling as a family!
We love spending time with the kids and especially getting away to really have some quality family time. Our favorite family vacation spot is California. We have made the trip over to the west coast several times, and we cannot wait to get back. Our next adventure there will be this summer to drive along the coast from San Francisco to San Diego with the kids.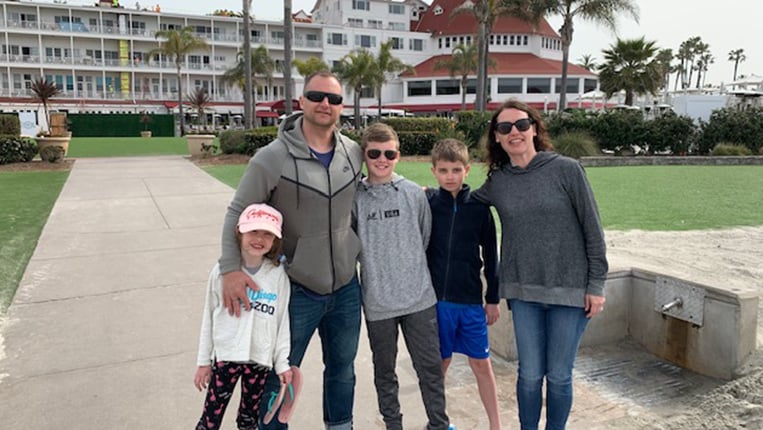 Aside from traveling as a family, we also love renovating as a family! We have lived in our current home for over 16 years, and remodeling it was a really special time for us. When we first bought our home we had dreams of the renovations and expansions we wanted to make on it. It took 10 years of dreaming before we were able to make it a reality. It was a job for the whole family, even the kids have a knack for demo and renovation. We have already been dreaming of finding another home to remodel, and have our family tackle a new adventure together again!
Our BDS story is one we love to share, we are a family with a passion to take the good bones already in place and make your renovation dreams reality!
If your family is ready to tackle a new project with us or maybe you are ready for your first home remodel with our team, we can't wait to sit down and hear your vision and turn it into your home.