Wanting more space can be like wanting more time; sometimes, you just don't have it. However, just as you can redesign your schedule to increase efficiency, so too you can reimagine your space to ease flow. Here are some effective small bathroom remodeling ideas we implemented in past projects.
Highland Park Bathroom Renovation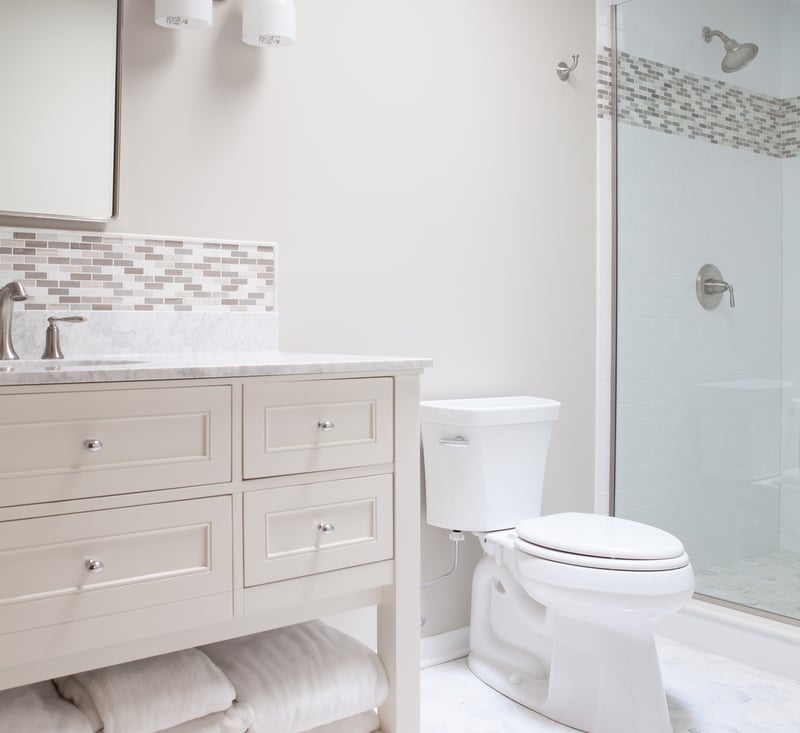 [Click Here to view more photos of this project]
One of the most common and effective tips for making small spaces look larger is to keep your colors light. In our Highland Park bathroom renovation, we implemented this tip thoroughly. The ceiling, walls, fixtures, floors, shower tiling, vanity, sink, and countertop are all white, and the only accent colors are very light neutrals.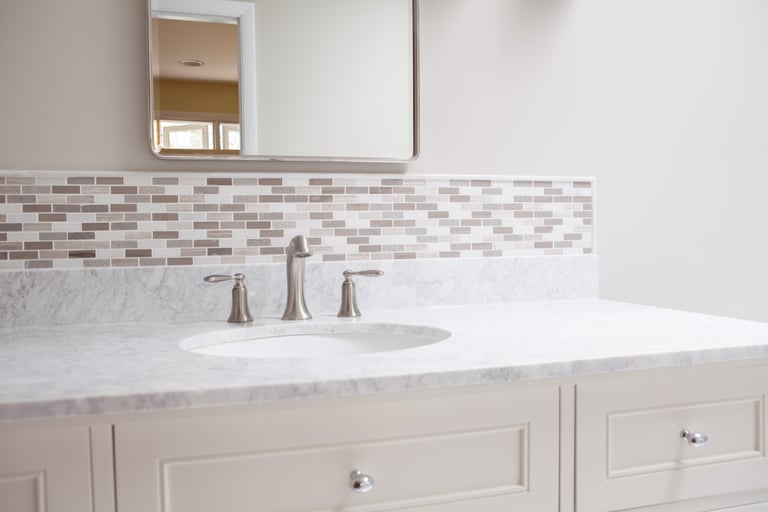 The other design element that capitalizes on the light colors is the ample lighting from sun lights, ceiling can lights, and wall-mounts. The color choice and multiple light sources make the space instantly appear bigger, brighter, and cleaner.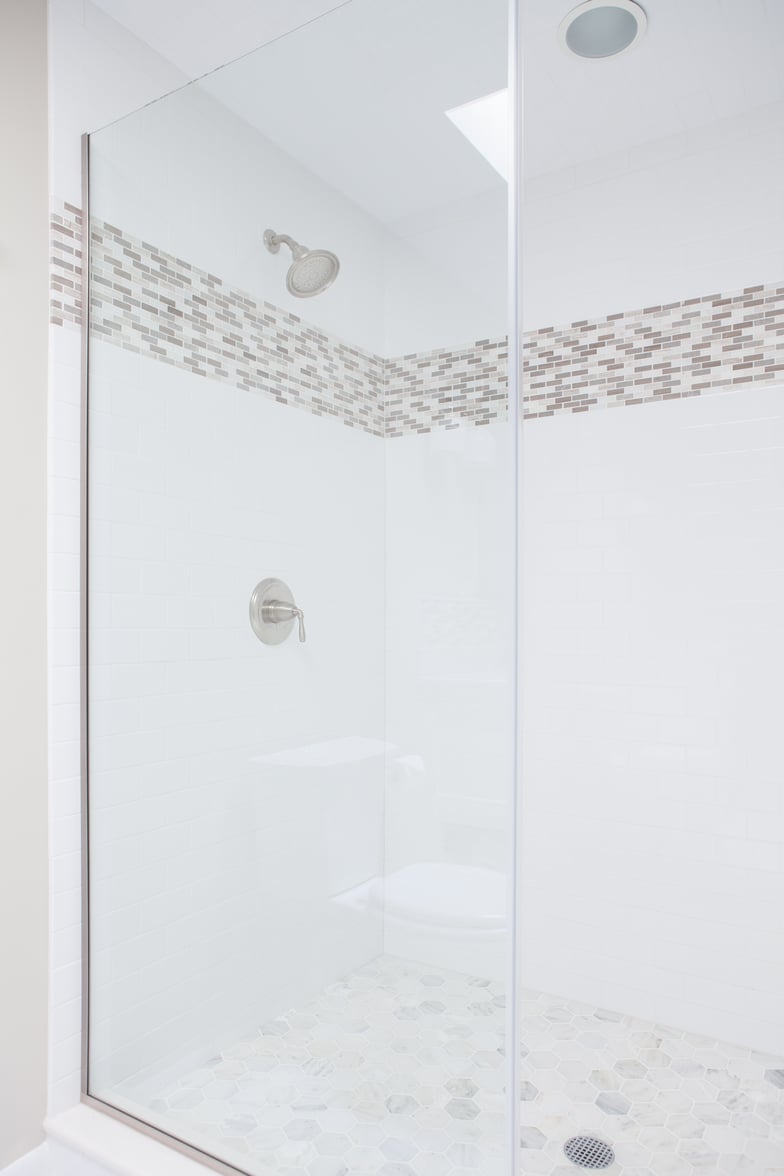 We also favored a geometric simplicity to reduce visual noise and create a pleasant and purposeful symmetry. The shower, tile accent strips, vanity, mirror, and wall-lights are all composed of straightforward lines that allow this bathroom to present a neutral and relaxing ambiance.
Kenilworth Bathroom Remodel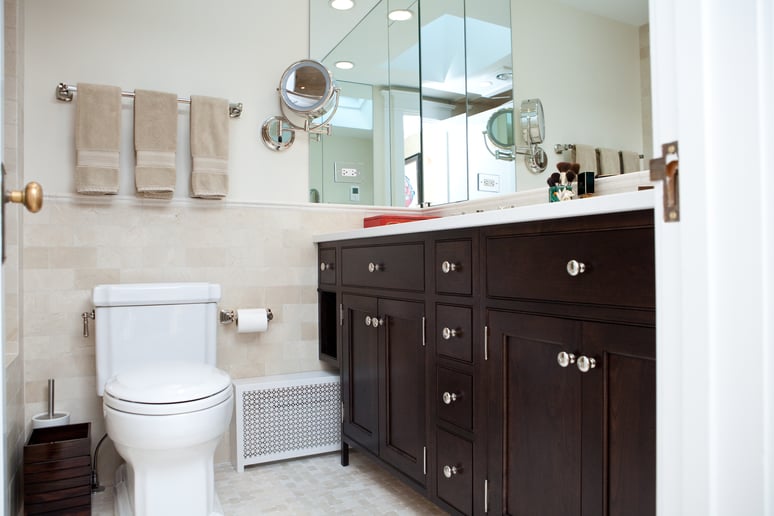 [Click Here to view more photos of this project]
Our Kenilworth bathroom remodel also capitalizes on light, but it does so in a more nuanced manner through the usage of multiple mirrors. Notice that the vanity has not only a very large mirror that extends to the ceiling but that it also has a mirror that wraps around two walls. There's even a small magnifying mirror that's mounted directly to the wall and can be directionally adjusted.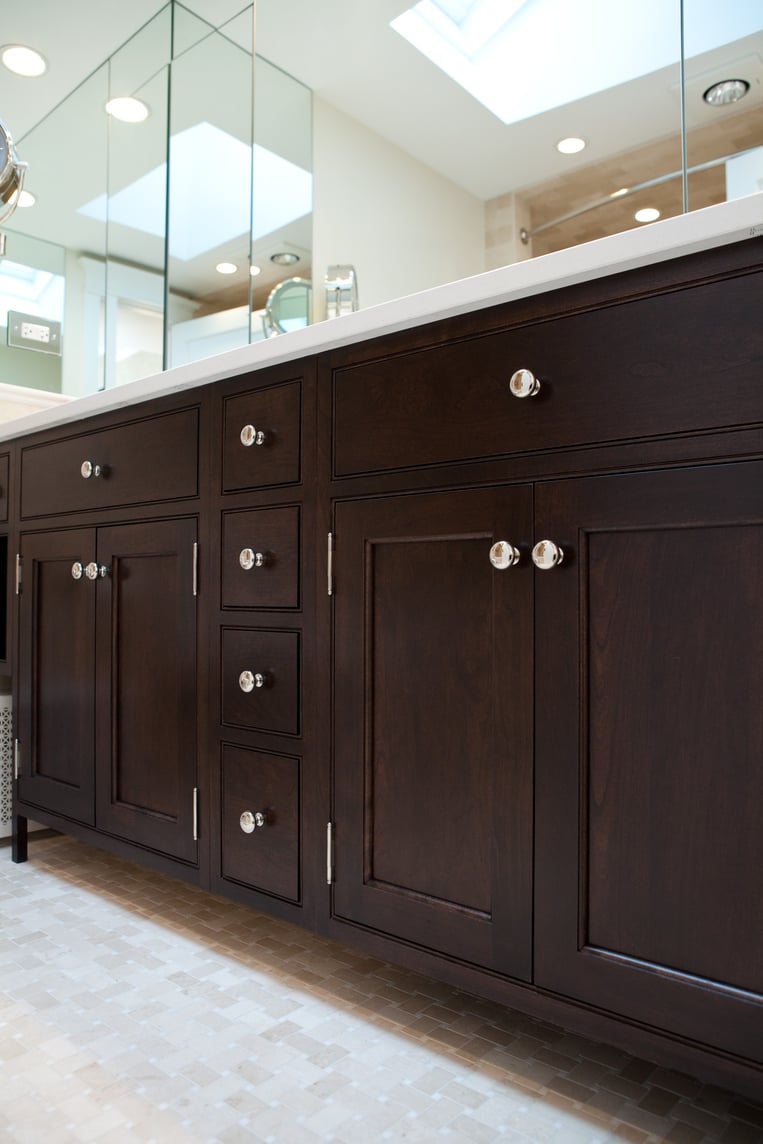 This installation of multiple mirrors cheats spatial constraints by visually increasing the bathroom's square footage. In fact, it creates enough extra play to allow for the installation of a large, solid dark cabinet.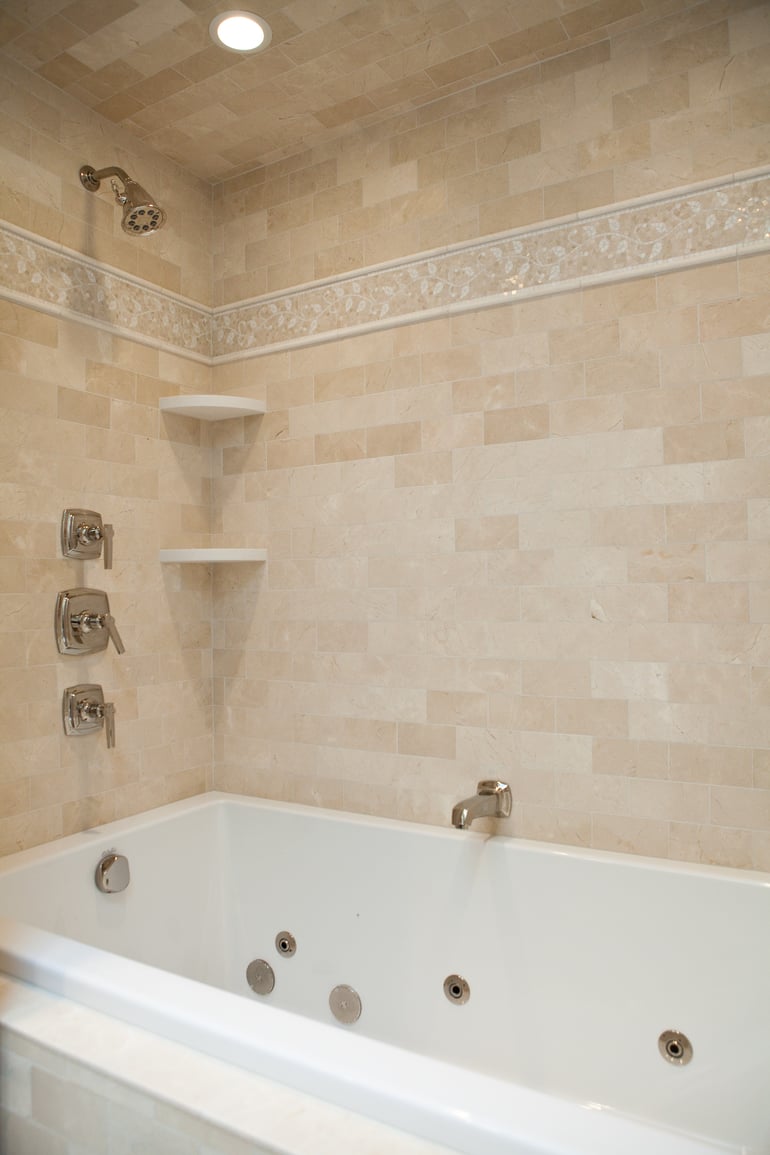 We also decided to do something a little different with fixtures. The home owners wanted both a shower and bathtub, so we combined them into one. Unlike most shower/bath combinations we gave ourselves a little extra room to enlarge the single fixture's footprint to make it feel more luxurious. Just like the vanity, the shower isn't bashful about its presence. Instead of minimizing its presence like the first bathroom, this bathroom claims space boldly, and both techniques work.
Libertyville Bathroom Remodel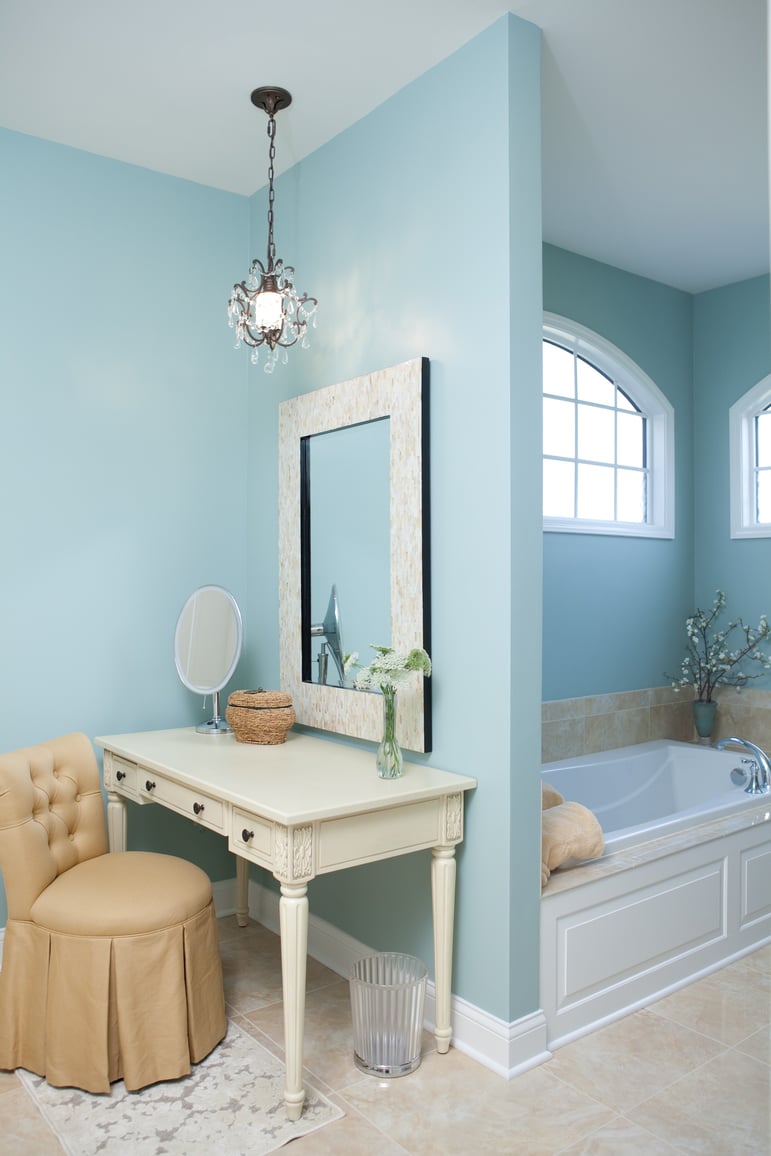 [Click Here to view more photos of this project]
Our last bathroom may not be as small as the two above, but with its two entrances and odd angles, it was still a challenging space to engineer. Since we were dealing with a space that was more awkward than confined, we started by imagining what we'd do if we had all the space we wanted: we would probably have a series of separate rooms, including a powder room, a central bathing area, a compartmentalized commode, and a private shower.
Ultimately, this is exactly what we did. We accomplished our elegant vision through a series of half walls that separate spaces without actually consuming the square footage requisite for individual rooms. While the areas feel private, they also flow into each other.
Each bathroom remodel is unique, and each of our three small bathroom remodel ideas for creating space is unique. But that's the beauty of ingenious design—you don't have to take just one answer; you can take the answer you like the best.