When we think of home renovations, we most likely think of a full home gut job, renovations from top to the bottom, and a really expensive project. But that is not usually the case! Our BDS team loves to take home and completely renovate it from top to bottom, but sometimes the timing or the budget just don't allow for that. A home can just need a refresh of the existing design without changing out the structure of the room. The BDS team is always happy to take on a home refresh!
There are several different home refresh projects that can make a huge difference in the look and feel of your space. Any combination of these can truly change the entire look of your space, but each update can also stand alone and still make a difference in your home.
Painting Existing Cabinets
Changing up the cabinets in any kitchen or bathroom can completely revamp a room. If you love the style of your cabinets, having an expert repaint them is the perfect option. This is definitely not a project you would want to tackle alone. Having the BDS team come in to refresh your kitchen or bathroom cabinet colors or stains means a clean and properly updated color. It can take a tired space and make it look updated and fresh.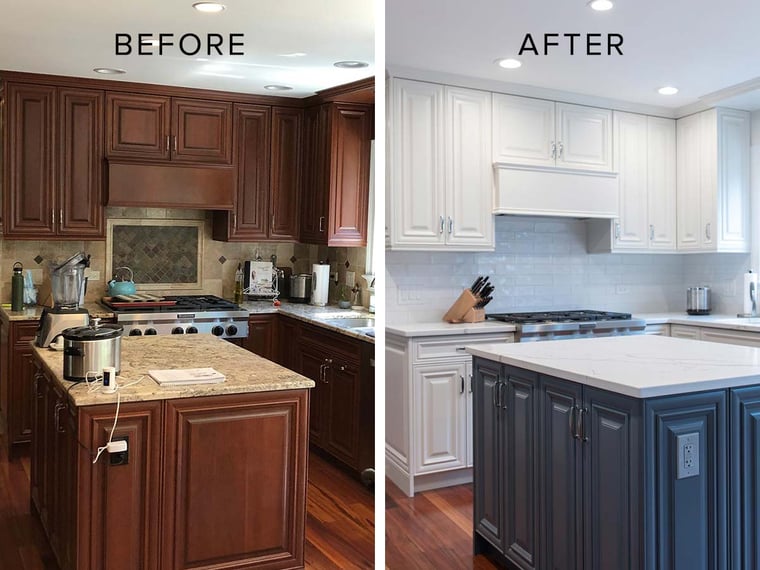 Replacing Countertops
Oftentimes when homeowners choose to paint their cabinets, they will also upgrade the current countertop. Countertops over the years have changed in style and durability. There are many options now in every color you could imagine. From a bold statement granite to a classic clean quartz, a countertop refresh is a quick and beautiful way to upgrade. The BDS team can discuss the function of the countertop you are replacing to make sure we help you find the perfect fit for your space that will last for years to come.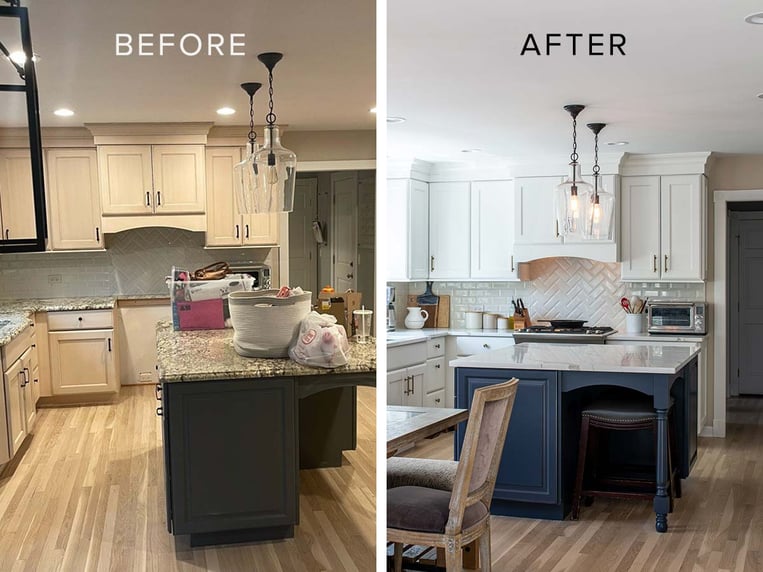 Fresh Backsplash/Bathroom Tile
Kitchen backsplashes and the tile in our bathroom showers are definitely areas that need a refresh throughout the years. Not only do styles for these change, but these are some of the most used areas of our homes, and let's be honest - they can get a little dingy over time. Updating the backsplash or bathroom tile is an easy way to refresh the style and look of any kitchen or bathroom.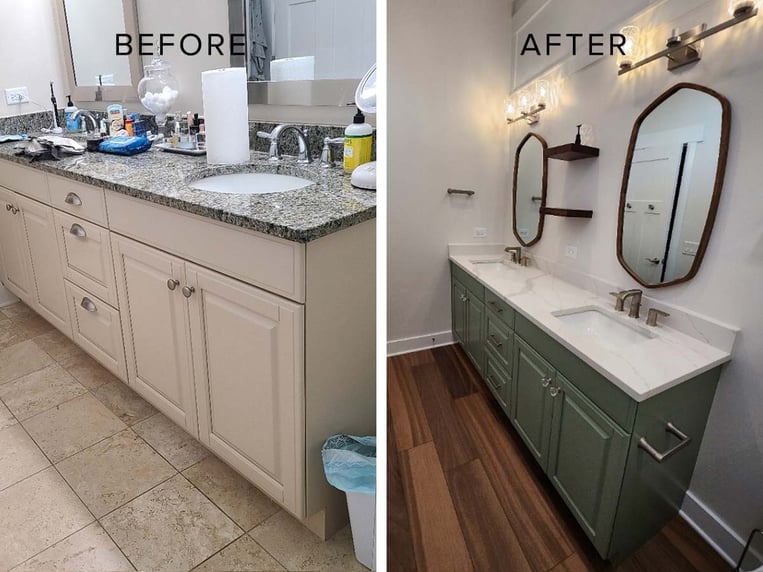 New Flooring
Replacing the flooring of any room can be due to a variety of reasons, but it makes a huge impact on the design of your home. You can upgrade the style of your flooring or completely change it out for a new material. The floors of our homes go through a lot of wear and tear, and over time they may need to be replaced or refinished depending on the type of flooring you have. If you are not happy with your current flooring, our BDS team is happy to discuss your current issues to help you decide what type of flooring will best suit your home's needs.
Client Review

"We have used BDS for two separate projects on our home and have greatly enjoyed the process from start to finish each time.

The first project involved mainly cosmetic updates to several areas throughout our home while the second project entailed the addition of a 3 season room and updating hardscaping.

Both projects were seamless throughout and you could not ask for a better team than the group at BDS. Not only do they have great ideas to turn your vision into reality but also communicate extremely well, are receptive to feedback, and keep an eye on all of the details throughout the process.

If you are in the process of selecting a company for your next project there really is no need to look any further. We highly recommend BDS!"

- Darrin
If your home could use a refresh call the BDS team to schedule a consultation. When your home has a wonderful structure, but just feels outdated all it takes is a little bit of refreshing and
upgrading the current style. We would love to chat about what you would like to update in your home to take it to the next level.
Call our team today to get started!
---