Fireplaces are often the focal point of any great family room, but they can also be found in many areas of the home such as bedrooms, formal living, dining rooms, and even bathrooms. Much like all areas of our homes the design of fireplaces can reflect the style of our home such as modern, classic, or rustic. As you remodel your home, don't forget to include your fireplace in the design as an outdated fireplace can definitely stick out like a sore thumb!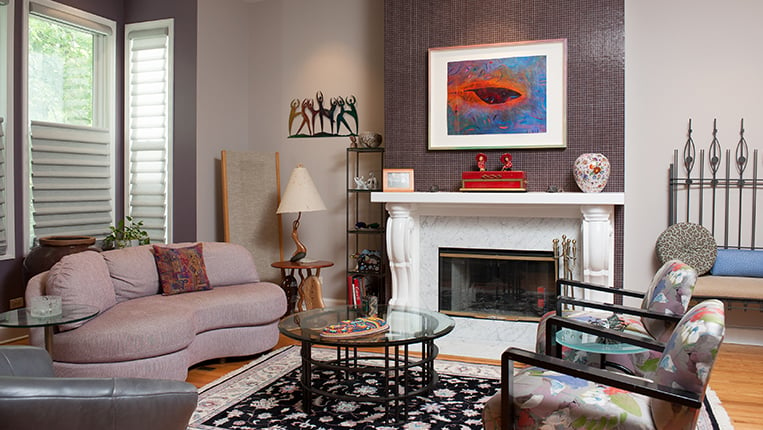 The options are endless with each type of finish. You can use bold colors to create a statement, or you can use the same color as your wall for a more subtle design. You can add instant art work by using a pattern handcrafted tile or a bold marble. Our team is happy to help look at all the design options that will match your home to determine the best look and functionality of your new fireplace.
Some popular finishes for fireplaces include:
Stone
Tile
Stucco
Brick
Quartz
Soapstone
Marble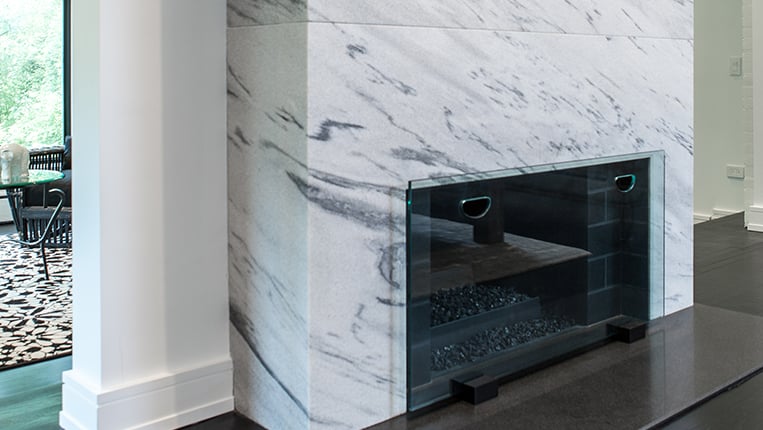 And no beautiful fireplace is complete without a mantle to complete the design! Similar to the outside of the fireplace the options are numerous - let us help you get creative for what design will best suit your space.
A few of the most popular options for mantles are:
Floating mantles made of wood like walnut or cedar
Cast stone
Marble
Painted Wood Moulding
Carved to create a more ornate look
Reclaimed wood
The addition of corbels can also be incorporated to your mantle. These can help to add a finishing touch to your mantle if the design calls for it. Corbels, much like the mantle itself, can also be made of a variety of materials such as wood, stone, or metal.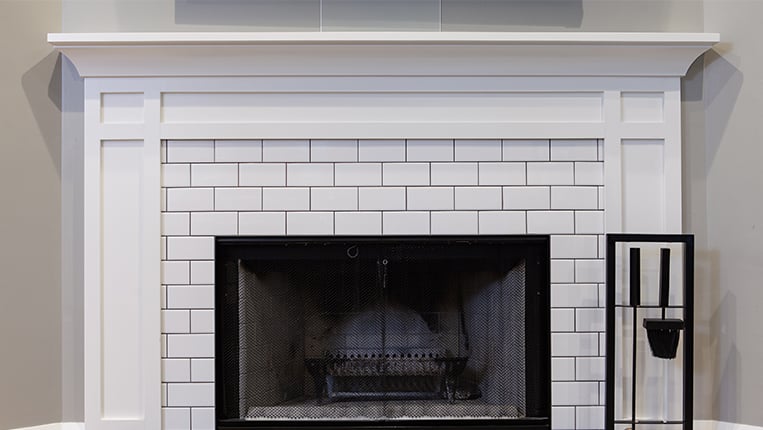 Not only do fireplaces get updated for their looks, but they can also be updated for their functionality. Some homeowners may choose to go from wood burning to a gas fireplace for the simplicity of use. Some may need to simply upgrade their wood burning fireplace that is overused and outdated. Due to the safety and nature of fireplaces, it is best to have a professional involved in the remodel of your fireplace. Wood burning has larger spacing requirements to combustible surfaces, and gas has safety requirements that must be met such as safety grills to prevent burns on the glass. Our team at BDS has knowledge on what it takes to bring your outdated fireplace up to working function again.
Our team at BDS can't wait to help you design the fireplace that will be the center of your living space for years to come. Not only do we want to help you create the perfect design, but we also want to make sure your new fireplace is properly functioning and safe as well. Call our team today to schedule your consultation, and before you know it you can be toasting marshmallows or just your toes in front of your new gorgeous fireplace!