Your primary suite should be a sanctuary, a place where you can escape the stresses of the day and unwind in ultimate comfort. The BDS design team recently revamped a primary suite to reflect the homeowners' desire for an updated and stylish space.The team also tackled exterior updates to a luxurious home with beautiful finishes and an open, airy design. Every detail was carefully coordinated to create a haven that welcomes you home.
The BDS team began by updating the exterior of the home. Siding, paint, lighting, and windows all received a much-needed makeover. The fresh coat of paint breathed new life into the facade, while the updated siding and windows added a touch of modern elegance. The carefully selected lighting fixtures illuminated the exterior, creating a warm and inviting atmosphere that complemented the overall design.
AN AMBIANCE OF SOPHISTICATION
Stepping into the primary suite, one is immediately greeted by an ambiance of sophistication and tranquility. The remodeled bedroom and bathroom boast high-end finishes and materials, setting the tone for a tranquil retreat. The primary suite was designed with an emphasis on open, flowing spaces. The seamless transition from the bedroom to the bathroom creates a harmonious connection, allowing for an uninterrupted sense of serenity. The design maximizes natural light, enhancing the overall brightness and creating an inviting atmosphere that invites relaxation.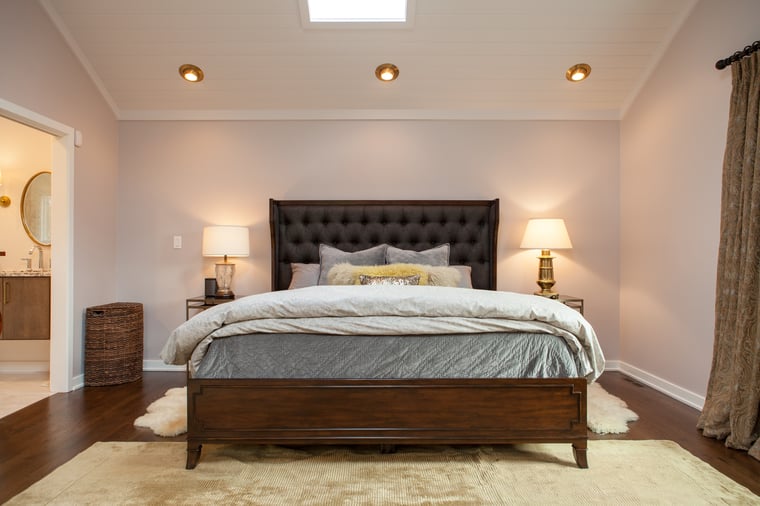 A TOUCH OF WARMTH
Rich, warm wood cabinets were incorporated into the primary suite, adding a touch of warmth and sophistication. The natural grain of the wood brings depth and character to the space. The warm wood against the light-colored paint and tile creates a visually striking contrast that keeps the area feeling bright and spacious.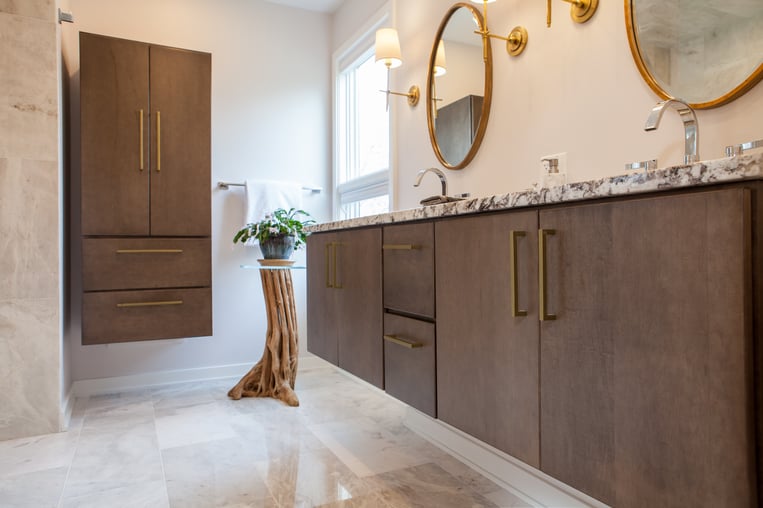 A PLACE TO UNWIND AND RECHARGE
The transformed primary suite in Lake Bluff is a sanctuary that is perfect for the homeowners to unwind and recharge in. From the luxurious finishes to the thoughtfully designed layout, every element has been carefully crafted to create an environment for relaxation and rejuvenation. This is a space where you can truly escape the demands of the outside world and find solace in the comfort of your own home.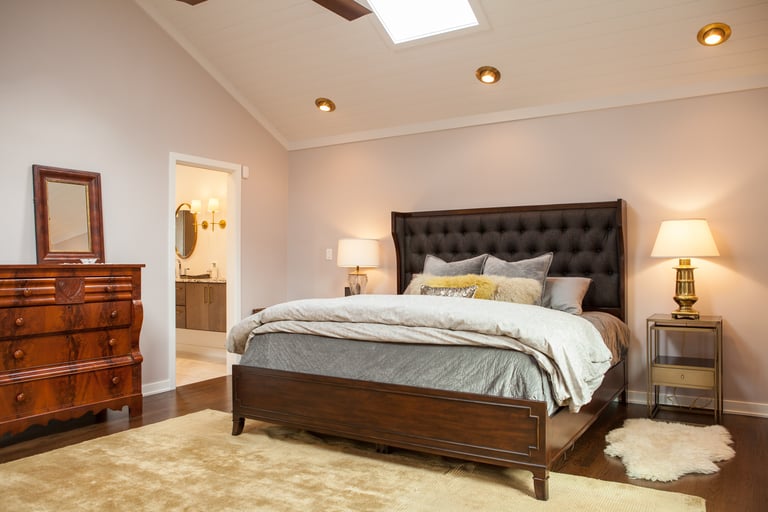 The BDS team was able to time this remodel to not only tackle the exterior updates, but also to remodel the primary suite with luxurious finishes, open and airy design, and warm wood cabinets to transform this space into a tranquil retreat. The homeowners can now come home to a primary suite that is elegant and timeless.
Call our team today to get started!
---