The dust has settled (actually it was controlled with HEPA filter air-scrubbers. Thanks BuildClean!) and a coat of primer has gone on all the new and patched drywall. Everything glows with the new bright white coating and we are ready to install the new furnace and drop the hardwood flooring off.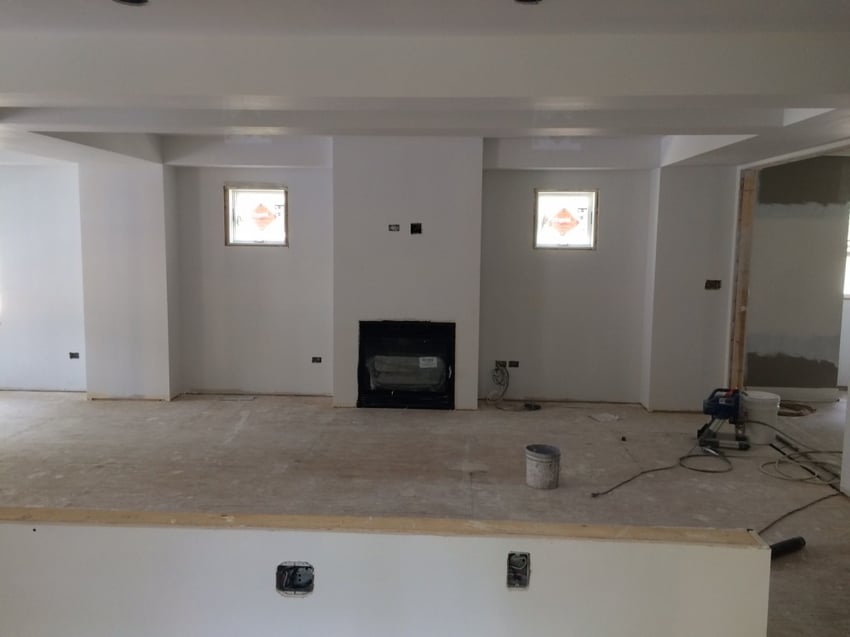 Waiting for the furnace and hardwood insures no dust enters/damages the new unit since it would be so tempting for trades to turn on the AC with the mid 80s temps we are having. The hardwood flooring is also a natural product and sensitive to moisture- having the hardwood on site during the priming would introduce unwanted levels of additional moisture. Hardwood is ideal to install around approx 6% moisture and requires time to acclimate to your own home's environment. If you do not have a humidifier in your house you'll notice some gaps between the flooring boards during the winter months.
Now what to do about colors...