We all know the kitchen is the heart of the home. The place the family comes to gather, laugh, and share special moments together. Creating an inviting and functional kitchen helps welcome guests and family members into your space! One of the most versatile additions to a kitchen can be the kitchen island. The island can be a place of prep and function, but it can also be a place for your family and friends to pull up a seat, grab a bite to eat and share the stories of their day.
There are quite a few options and considerations to talk through when planning which island fits your kitchen remodel best. What is most important? Will this island be a place to prep food or will your island be primarily a place to sit, eat, and gather? Defining the space will help to make sure all the appropriate needs are fit for your kitchen island like electric, plumbing, and seating. Some of the most popular things to consider for your island are:
Creating seating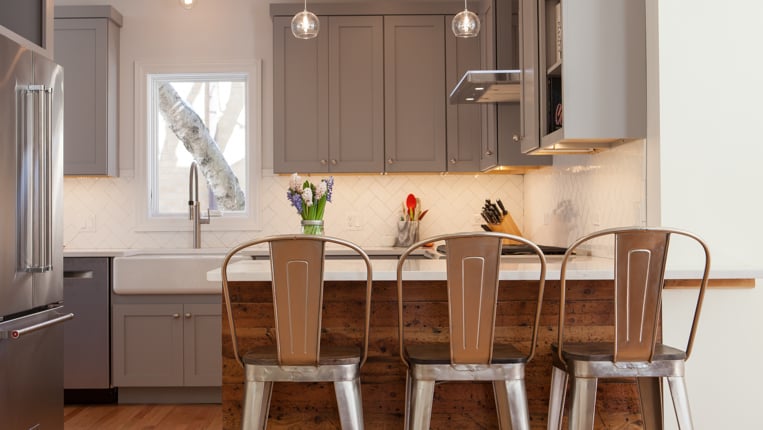 If you will be adding barstools to your kitchen island, make sure you have a minimal overhang of 9", and we also recommend an average of 2 sq ft per stool.Welcome the whole family to watch or gather to chat around a meal. Make sure there is room for everyone!
Creating prep space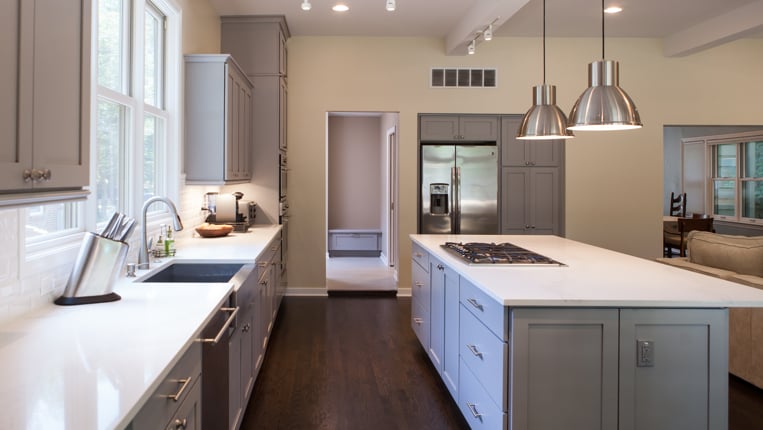 Islands can be a great place to add a kitchen sink, or even a second prep sink. Some clients may choose the kitchen island as a place to put the cooktop, while others may prefer the open countertop space to use for chopping, mixing and preparing food.
Additional storage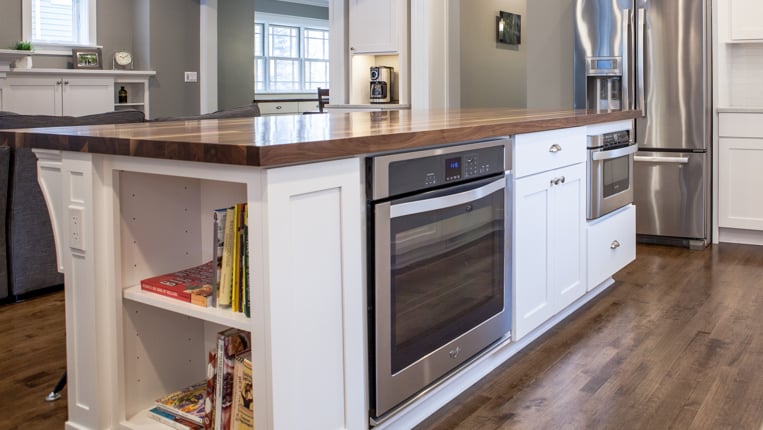 The ends of a kitchen island are the perfect location to add bookcases to store Grandma's favorite recipes and all your other favorite cook books.
Special additional features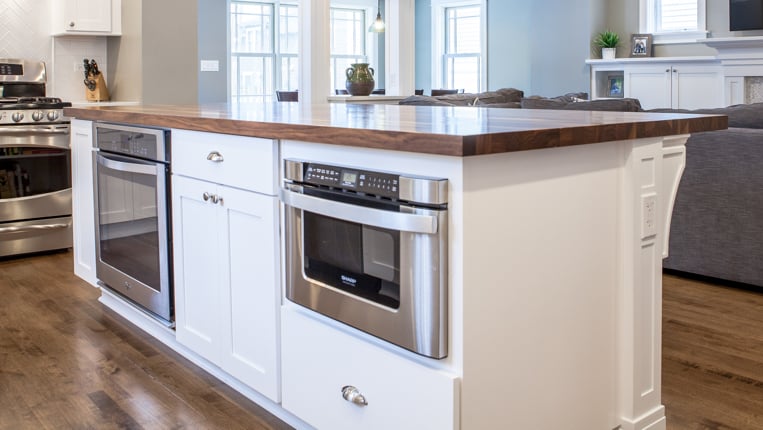 Microwaves, wine/drink coolers, warming drawers, and even a second oven are commonly added to kitchen islands.
Design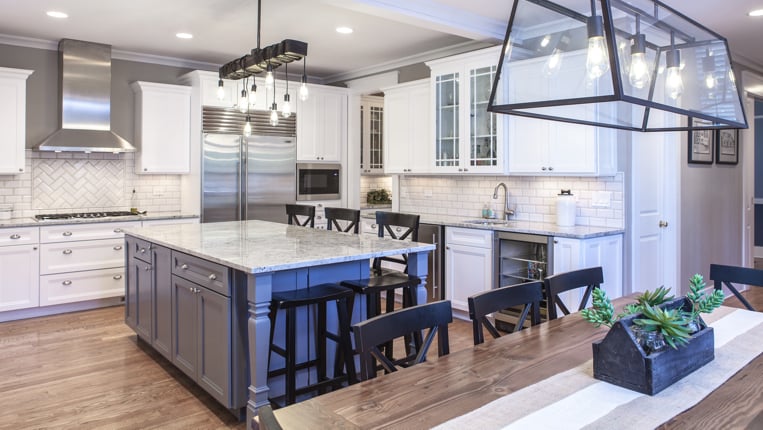 Not only can an island provide function and seating but it can be an incredible design element to any kitchen remodel. Adding pops of color with paint or a dramatic waterfall countertop add a luxurious feel.
Consider your space
You will want to have a minimum of 42" space between your island and appliances for working and moving around your kitchen. When you are low on space, you can always consider a skinny island or a peninsula. Do you have plenty of space? Maybe a double island is just what your kitchen remodel needs!
Maybe you have an existing island in your kitchen and it is time for an upgrade to this space, or maybe you are dreaming of making this part of your kitchen remodel - our team at BDS is here and ready to plan the most functional kitchen island for your home! We can't wait to help you create an inviting space for your family and friends to gather. Give us a call today to schedule your consultation!