Kitchens are by far the busiest zone in the home. Because of this, your kitchen remodel in the Chicago North Shore area can demand more planning time than any other area of your home. Let's go over some basic design and layout ideas for what has become one of the building blocks of many kitchens: the island.
The Main Purpose
While it may seem like stating the obvious, the best place to start in designing your kitchen island is deciding what you want out of it. Islands rose in popularity largely because there often simply isn't enough space in the rest of the kitchen to accommodate all the home owner's needs. So what are your overflow priorities?
Kitchen 1: Seating and Food Prep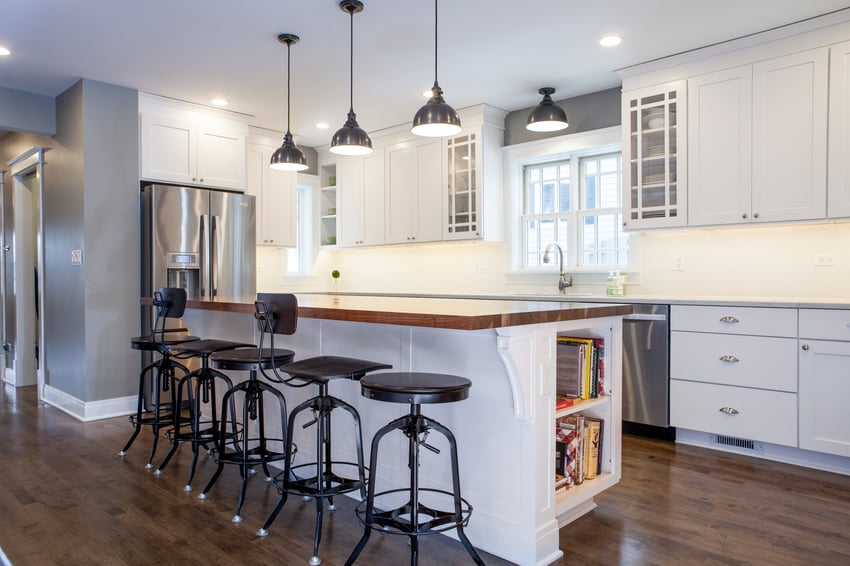 [View More Photos of this Kitchen Remodel]
For this Libertyville home remodel, seating is the overt priority. Whereas most kitchen islands reserve space for one or two barstools, We opted for five, making this the perfect platform for informal dining, kids' homework, and casual office work. There are even two end shelves for books.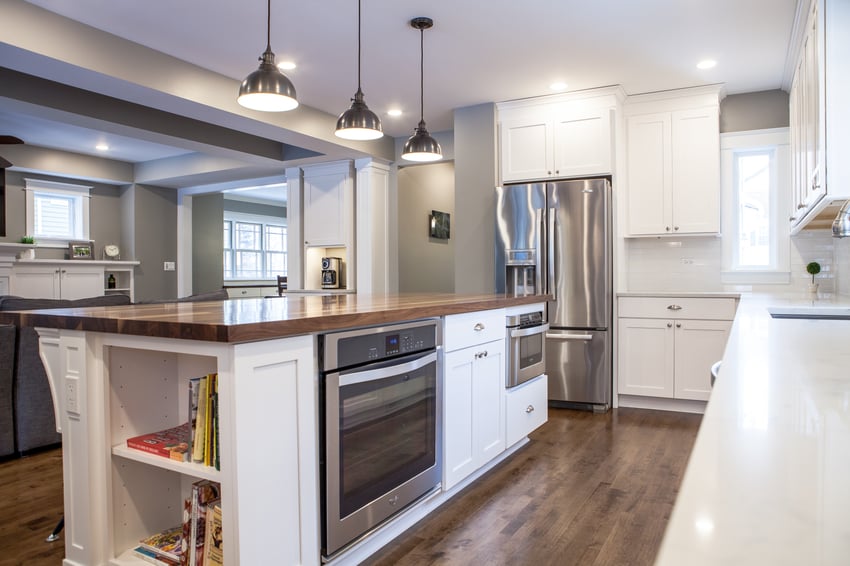 But seating isn't this island's sole purpose. On the other side, we have two extra ovens, plenty of countertop cooking prep space, and pendant spot lighting to illuminate all tasks. There isn't much cabinet space reserved for storage, but storage isn't the priority.
Kitchen 2: Standard Function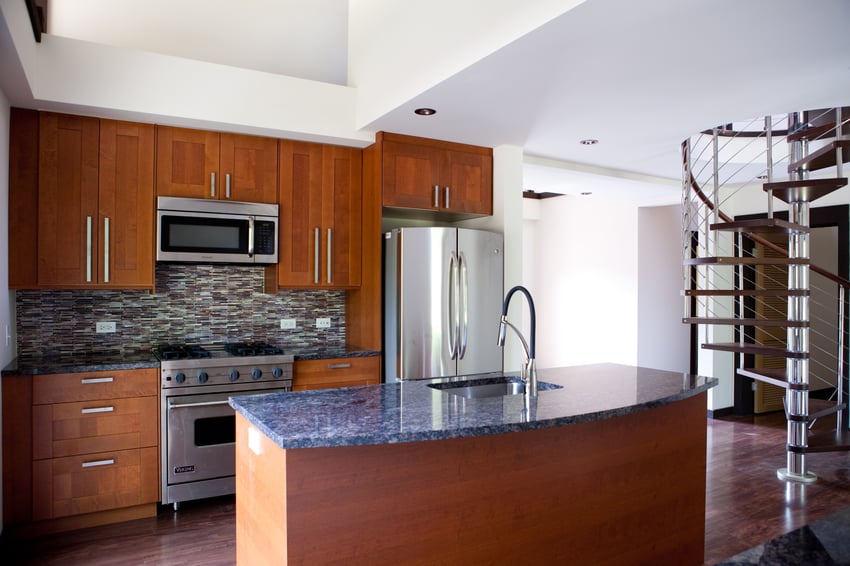 [View More Photos of this Kitchen Remodel]
Our next kitchen is a guest house, so space is somewhat limited. Because of this, the owners of the Barrington guest house decided to use their island as an anchor for one of the three classic kitchen triangle essentials of refrigerator, oven, and sink.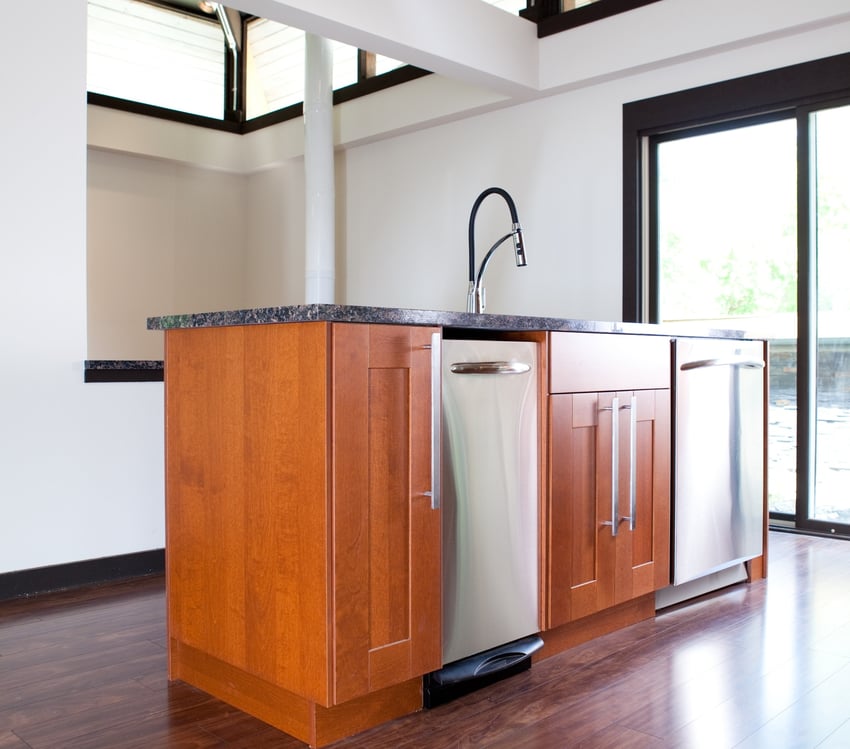 By placing the sink in the island, the home owner also determined that some of the rest of their island space would be reserved for a dishwasher and a trash bin.
Kitchen 3: Storage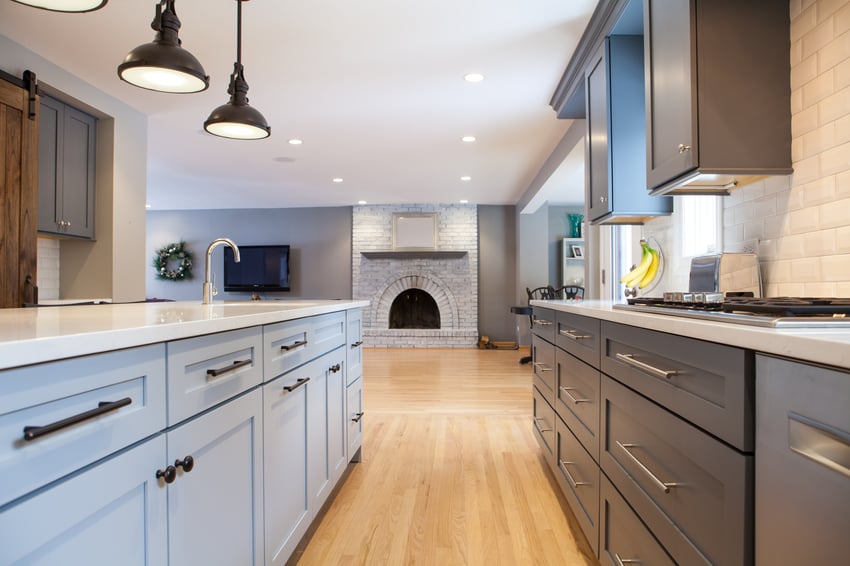 [View More Photos of this Kitchen Remodel]
Our third kitchen prioritizes storage. Whether the drawers and doors house extra utensils and dishes or appliances, there is plenty of extra room.
Secondarily, they've designed a long enough counter within an open floor plan that they can dedicate one end to barstool seating as well as a small prep sink.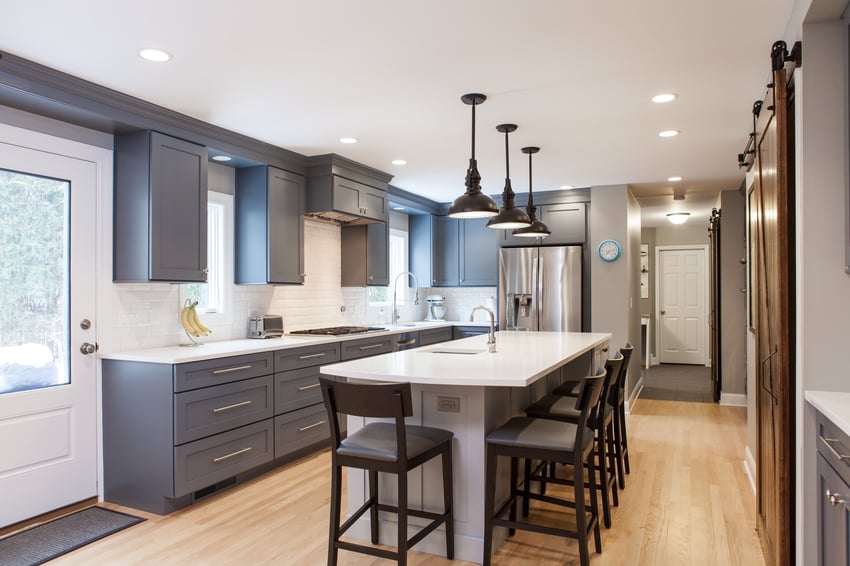 Start by making a list of everything you want in your island. Then circle your top three priorities and consider how these influence the rest of your kitchen design.
General Spacing Tips
Now that you've made a list of what you want in an island and chosen priorities, it's time to talk about practical spacing considerations.
Islands should typically be about 3 feet wide and a minimum of 4 feet long, though 7 is better for islands with sinks or cooktops. Island height is partially dependent on barstool height, but 36-inch barstools will place your countertop at a comfortable height for prep work.
For any island area with seating, there should be at least a 12-inch overhang, though 15-18 inches feels more natural. Finally, you'll want a minimum of a little over 3-foot floor space surrounding your island, and anything more than 5 feet isn't necessary.