Not only are pets a part of the family, but oftentimes they are our best friends and important members of the family! All pet owners know there are days we love our pets more than we like some of the people we have to see out and about! So it is no wonder that these days homeowners are making specific design requests to accommodate their fur babies. Our BDS team loves pets, we think our Roxy is of course the best, so we are always excited to team up with a family to make some pet centered designs for their home remodel!
BEING MINDFUL OF YOUR PETS DURING AND AFTER THE HOME REMODEL PROCESS
Whether your fur baby is a pup like Roxy or a kitty who runs the home, we want to help your home function for every member of your family. We also want to make sure we help keep those special family members safe during the remodel process! It can be stressful for them to have people in and out of their home, and our team is mindful of this and has plans in place to help. We start off by discussing with each of our homeowners the number and types of pets in the home. We also want to make sure we understand a bit of their personality - will they welcome us into the home each day, or be a little more skittish to their guests. Another important factor is what their location will be during the day while the team is at work. We want to make sure we have a plan in place to prevent them from getting out of the house while supplies are being loaded and unloaded. We also want to ensure that your much loved fluff ball doesn't leave fluff in any freshly painted areas. Once we know where all animals will be, our team will make sure to alert all workers and deliverers with signage.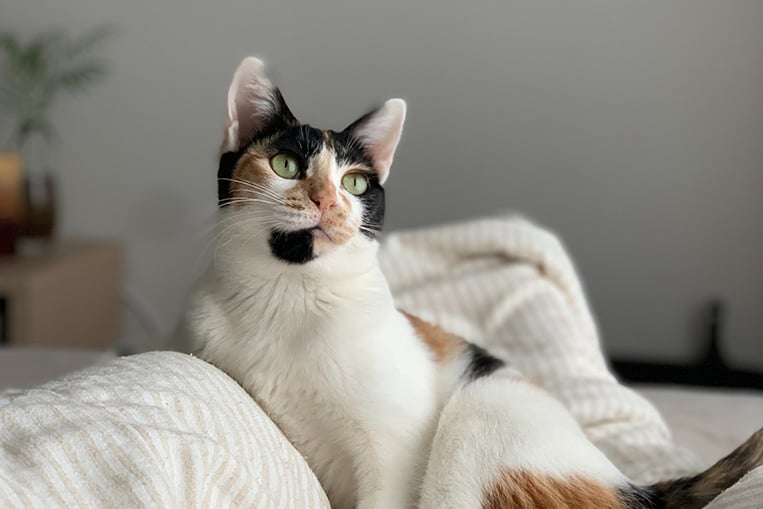 DESIGN considerations FOR YOUR PETS
Now that all the much loved animals have been accounted for and planned for, it is time to design for them! Pet centered designs are becoming more and more popular, and pet owners are becoming so creative in what will really be helpful to pet owners but also flow and look aesthetically beautiful in the home! The most popular design component homeowners with pets address is the flooring options for their home. There are so many other great design additions though to think about! Here are a few ideas our BDS team has seen recently and think are pretty brilliant additions to any home with pets:
Always choose flooring that wears well. Large animals can wear hardwood floor finishes faster than their smaller fur buddies.
We totally understand that some homeowners and spaces really need carpet. Make sure to choose a stain proof carpet, and think through the coloring options.
Built-in areas for litter boxes are brilliant. They keep this area out of site and private for Miss Kitty herself. Make sure this area has a durable surface to protect and prevent damage to any surfaces around it.
Built-in food bowls that open and close. This is perfect to keep food bowls out of sight when not needed and also super stylish. Having the option to close the bowls aways is also great to help schedule your pets' feeding. When they are eating, these hidden bowls can close and be out of sight.
Pet doors for any room. Most often we see pet doors of course to the backyard, but also the laundry room or even a closet if that is where their secret place is. These can be for any size pet from the tiny guard dog to the big hairy lap dog and every size in between.
Another fantastic addition is a built-in gate. These are great to use not only for dogs but kids as well! Oftentimes these can be at the laundry room when you want to keep pets inside, but also let them see out. They are also great for stairs to keep the fur babies away from carpet or bedrooms upstairs.
Finally one more genius addition to homes we have been seeing, especially homes with large pups, is a built in wash center in the laundry/mudroom! Gone are the days of trying to wrangle the muddy dog to the nearest bath tub to rinse the muck off! These great built-ins have a basin for the dog to stand in as well as a shower to give that dirty dog (or cat) a good scrub.
READY TO PLAN YOUR NEXT REMODEL?
Our team at BDS knows you love your animals, and we love them too! We want to help make your home beautiful and functional for everyone in the home! The team also wants you to know that not only have we planned how to best accommodate you through the remodel, but also your pets. Not sure which one of these genius ideas you can work into your remodel, our team is here to help! Let us sit down and plan your next remodel, and of course show us some pet pics, and we can start making your remodel dreams a reality!