Like any visual endeavor, remodeling historic homes is an art. Many contractors can deconstruct and reconstruct, but creating an aesthetically satisfying and practically suitable home requires a designer sensitive to each architectural era and equally aware of the clients' needs and the home's structural makeup.
As a Chicago North Shore remodeling company, we're contracted to design and remodel a large number of historic homes, and each contract is an exercise in creatively paying homage to the home's intrinsic personality as well as the personality of its owners. While understanding the broad vision for each home is imperative, much of maintaining the home's historic charm depends on meticulous attention to detail.
Finishes and Moulding
Selecting the right finishes, such as crown moulding is often a key element in the restoration process. In the below traditional Glencoe kitchen remodel, for instance, we installed tall crown molding and baseboards along with traditional shaker cabinets doors, raised panel cabinet drawers, large and ornate wall panels, and half-wall bead board panels.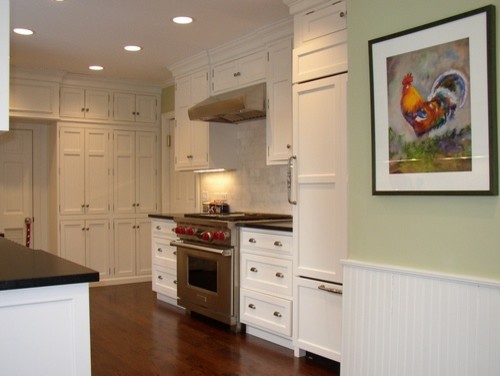 The trim is continued throughout the home's entirety, providing significant framing for every ceiling, floor, window, and doorway. The style and size of each trim piece, along with hardwood floors, is purposefully reflective of that originally found in turn-of-the-century homes, emphasizing a traditional style without jeopardizing modern function or taste.
Exterior Finishes
Attention to detail is just as important on a home's outside as it is on its inside. In this Lincoln Park whole home renovation, for instance, we incorporated several elements typical of a traditional, English coastal cottage to feature the home's large outdoor garden and open layout. Notice, for example the staggered brick wall, the weathered stone pavement, and the wooden gates with archways.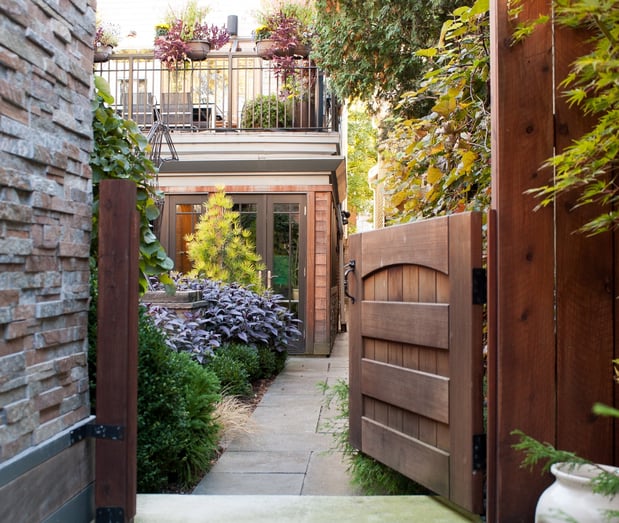 Remodeling homes with an eye toward preserving their historic charm isn't a simple or exact science, but each success depends on details. A gorgeous finish applied to one home may not suit another. Knowledge of the defining traits of historical periods of architecture and an intuitive sensitivity to the particular space are both required.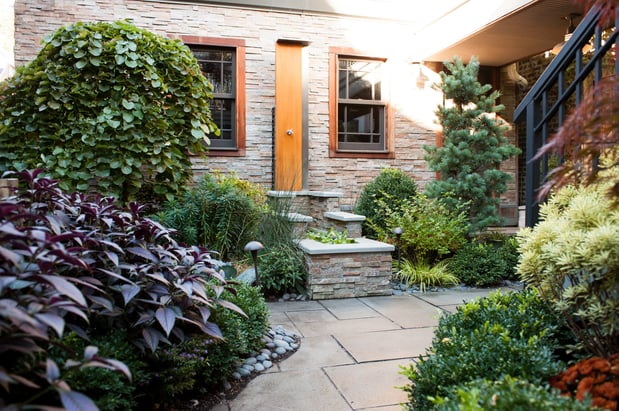 The beautifully crafted homes above are just a couple examples of how our team attends to each detail involved in creating masterpieces of each project we undertake. This is what makes us stand out as one of the top remodeling companies in the area.