Our Grayslake primary remodel project represented the last space in the home to be renovated since the customer moved in over a decade ago. Knowing they would not be remodeling again for many years to come they wanted to pull out all the stops. They went with a luxurious spa retreat in the bathroom with a custom designed closet that is a homeowner's dream!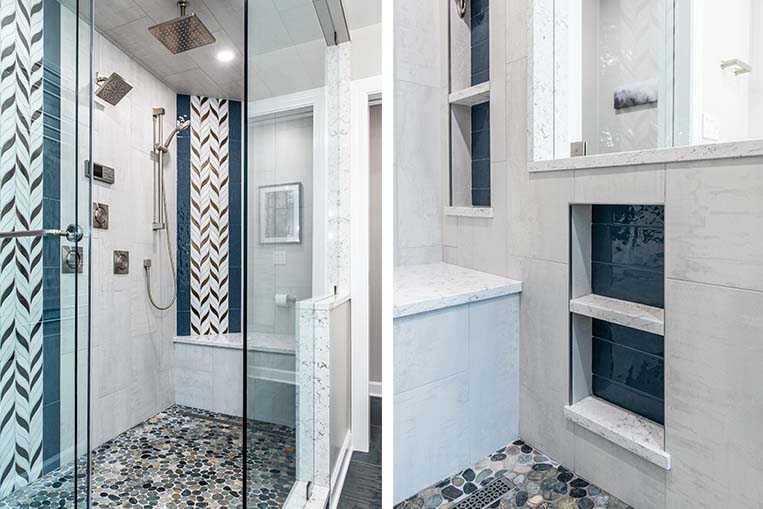 THE SPA TREATMENT
The homeowners held nothing back when creating their own home spa retreat in the primary bathroom. The space was completely redesigned to create a luxurious bathroom that no homeowner will want to leave. A dream space to get ready for the day was created with dual wall hung vanities complete with plenty of lighting not just above the counter but with night lighting underneath as well. There is no place better than the incredible walk in shower designed for our homeowners. This spa shower includes a completely customizable and voice controlled lighting and plumbing system with multiple spray fixtures. Niches are tucked into the beautifully tiled walls that face away from the main area to hide the products being stored. Our homeowners continued the show stopping design into every detail of this remodel. Heated floors, a towel warmer, and speaker system will make you never want to leave the bathroom again.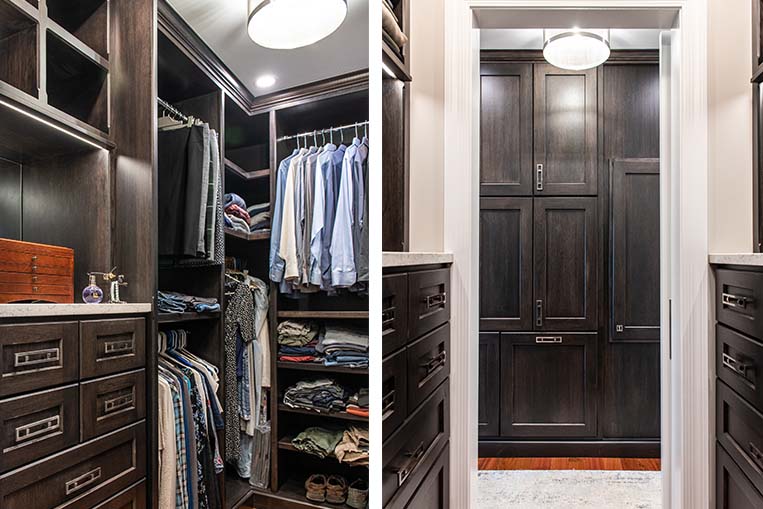 A HOMEOWNER'S DREAM CLOSET
No primary remodel is complete without closet space, and this home now has one of the best closet spaces in the neighborhood. A fully custom closet provides these homeowners with ample drawer space, racks, and cabinets for their clothes. Hall storage was also designed to keep this primary clutter free behind the multitude of beautiful drawer and cabinet options.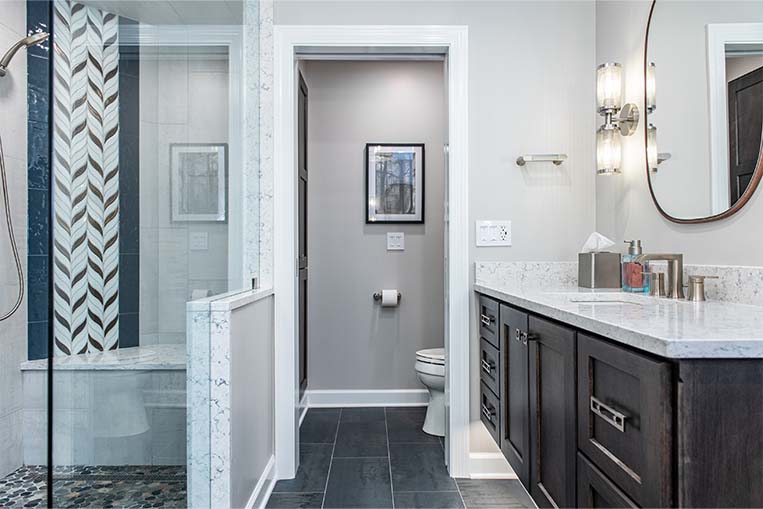 LET US HELP MAKE YOUR SPA RETREAT
Are you dreaming of this luxurious spa retreat in your own home? Our team can help! Give our BDS team a call today, and we can start planning through not just the big details of your own remodel, but the details as well like those warm, cozy heated floors and warming towel racks. We would love to hear your vision, and get started designing your new space.