When it comes to home renovations, the kitchen is often the heart of the project. It's where families gather, meals are prepared, and memories are made. In the case of this Glenview kitchen remodel, the transformation was nothing short of stunning. The homeowners faced several challenges with their previous kitchen layout, but the expert team at BDS took on the task of creating a space that not only addressed those issues but also added a touch of luxury and functionality. Join us on a journey through this remarkable kitchen makeover.
a full-service coffee bar
One of the unique features of this remodel was a full-service coffee bar. For coffee enthusiasts, this addition is a dream come true. With a cutting-edge built-in coffee maker, mornings in this kitchen have taken on a whole new level of convenience and enjoyment. Another feature the team added was a hidden command center. In our fast-paced world, staying organized is essential. To help the family stay on schedule and keep things running smoothly, a hidden command center was integrated into the design. This includes a device charging station, organizing shelves, and a bulletin board to keep our homeowners on top of all they need to know.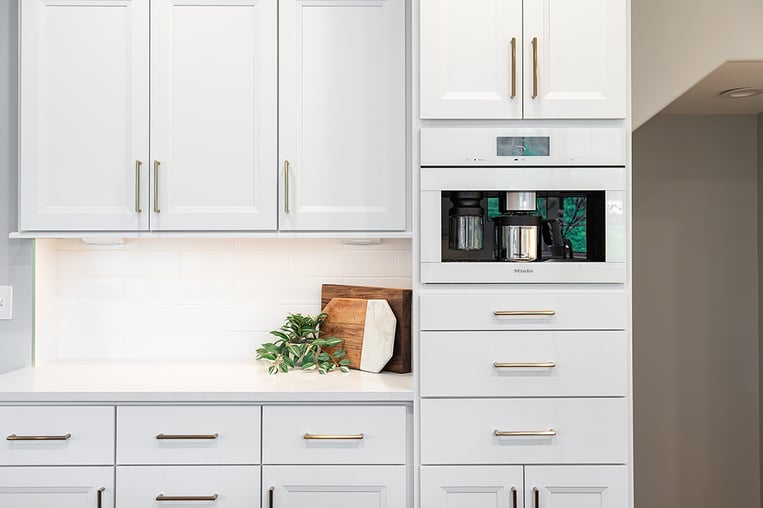 wolf brand kitchen oven
The BDS team created a chef's dream with this top-notch oven that will provide the best in both form and function. The oven is highlighted by a gorgeous signature kitchen hood. The signature kitchen hood adds a touch of elegance and style to the bright white open kitchen. It's a focal point that draws the eye and complements the overall design. To keep things organized and efficient, an incredible butler pantry was added. This space offers ample storage and organization options, making meal preparation and entertaining a breeze.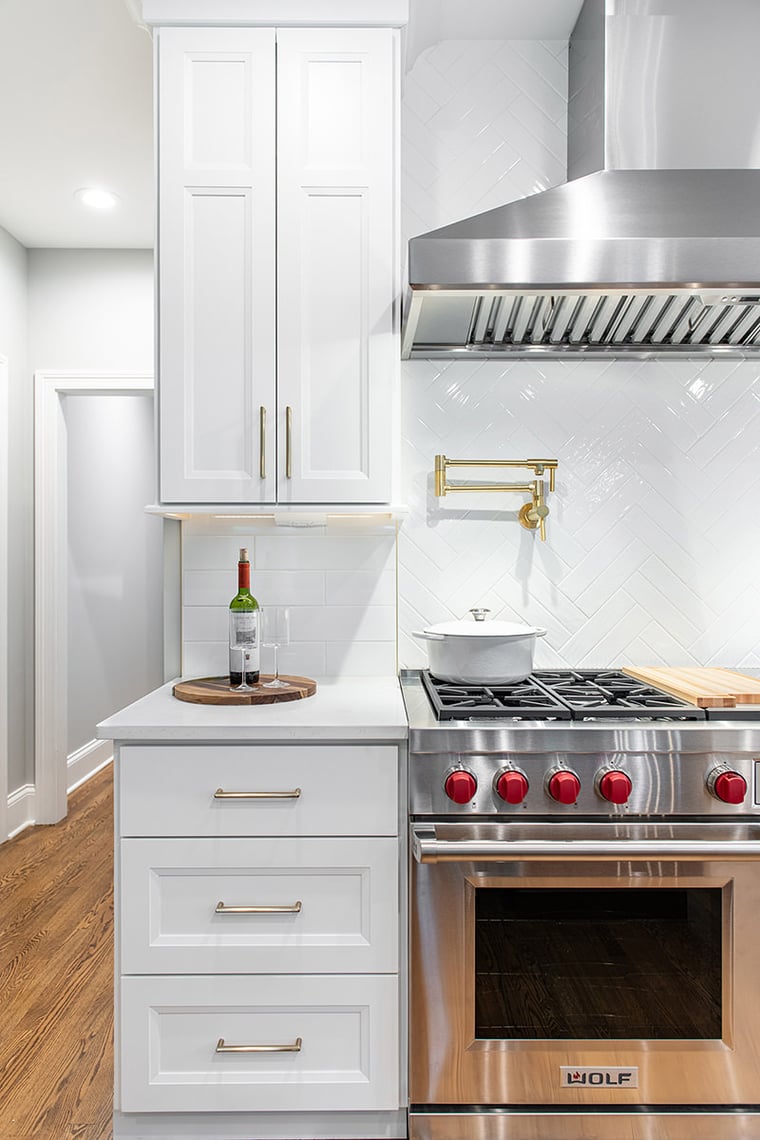 FORM MEETS FUNCTION
To maximize storage potential, tall upper cabinets were added, reaching all the way to the ceiling. This not only provides extra storage space but also creates a sense of grandeur in the kitchen. The BDS team also created a dark, rich, wood-toned island to balance out the bright white kitchen. It adds warmth and depth to the space while serving as a functional centerpiece. We finished off this beautiful remodel with an exquisite custom-designed wine storage cabinet that wraps around the corner, seamlessly connecting with the adjacent fireplace space. This not only showcases the homeowners' wine collection but also transforms the area into a striking display.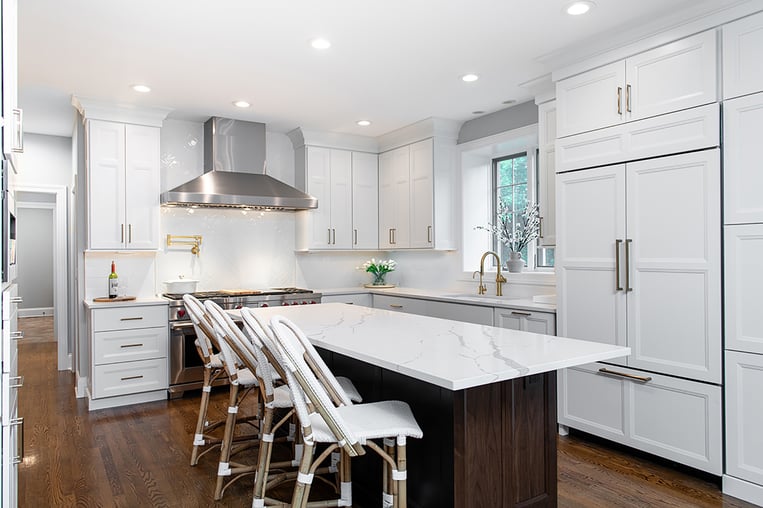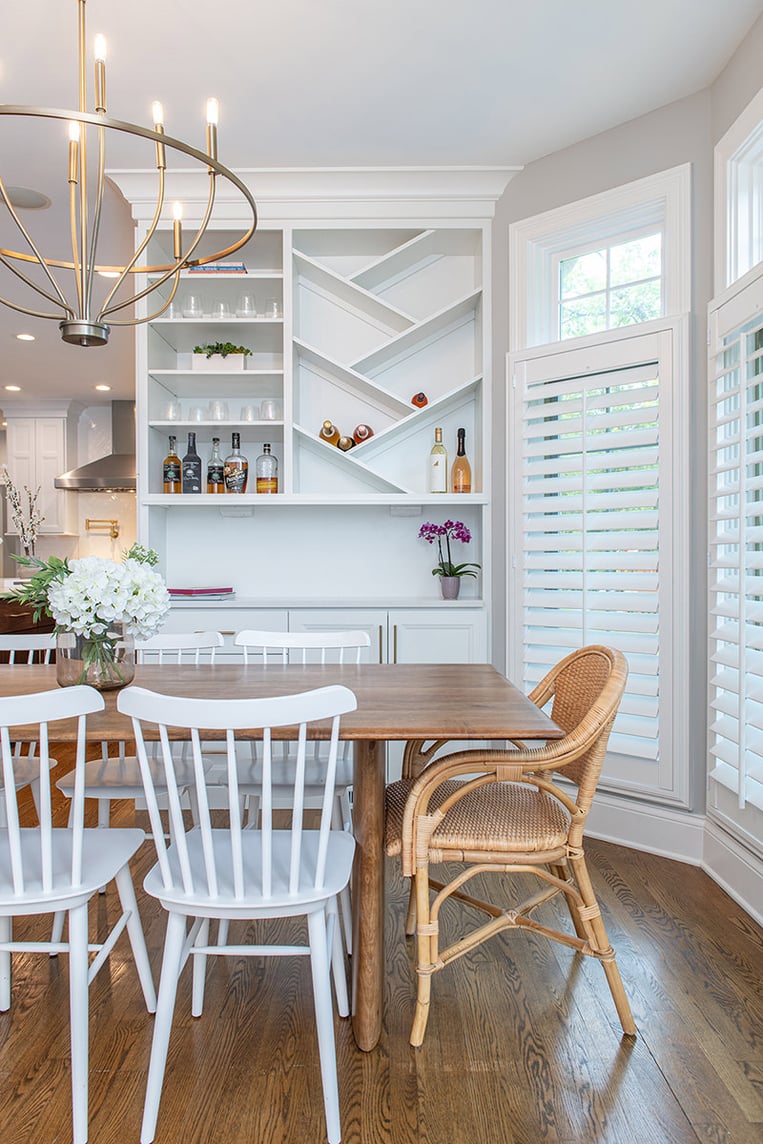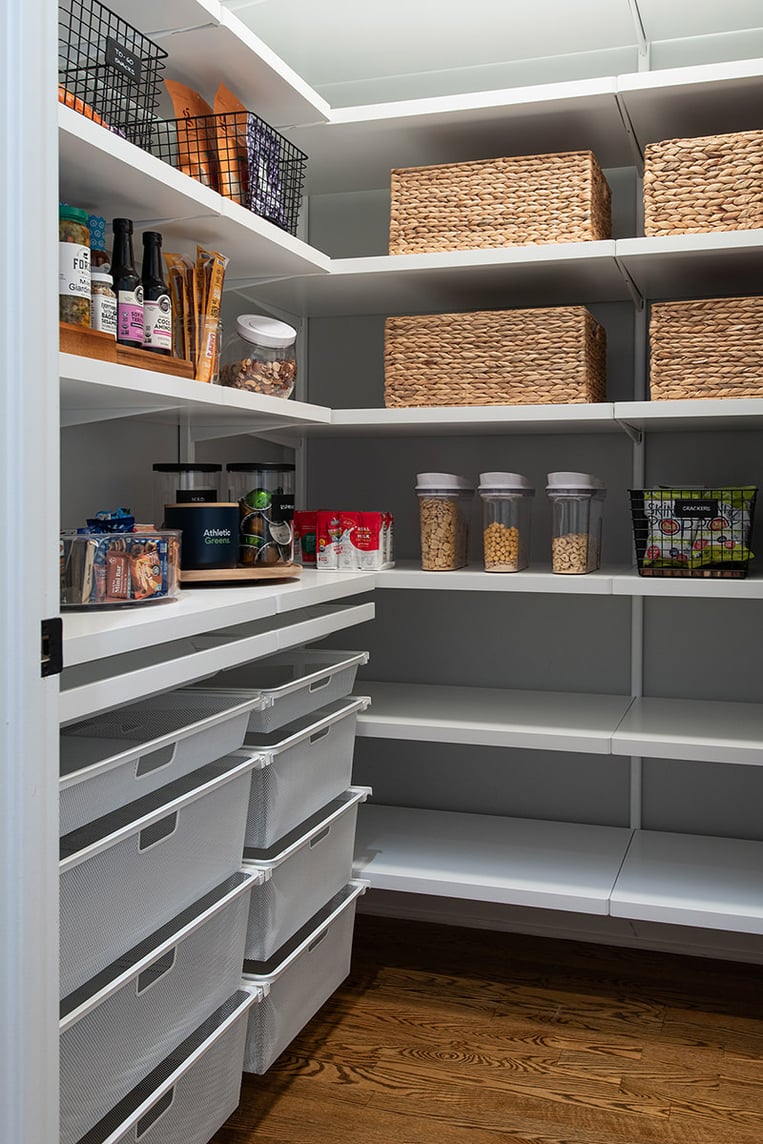 The Glenview kitchen remodel by BDS is a testament to the power of thoughtful design and expert craftsmanship. Every detail was carefully considered, from the coffee bar to the wine storage, to create a space that is as beautiful as it is functional. The homeowners can now enjoy a kitchen that not only meets their practical needs but also elevates their daily living experience. It's a true example of how a well-executed renovation can turn a challenging space into a stunning masterpiece.
Call our team today to get started!
---