The extent of a home remodel varies from house to house. Our team at BDS is not only on board for full home projects, but we also work with a lot of homeowners to make smaller adjustments to make their homes more functional. Oftentimes, just a few small tweaks can make a huge impact on the flow and look of a home! This home in Libertyville was a project that our BDS team helped with that only needed a few adjustments to make a big change!
ORGANIZATION & STYLE
Our homeowners were looking to add additional organization and declutter the entrance. Our BDS team created a customized mudroom which allowed for better traffic flow and helped keep the family organized. Instead of walking in the door and dropping all their gear, there are now ample options for the family. Hooks, a bench, cubbies, and cabinet storage provided places to hang, store, and hide their things. This mudroom station was painted in a stunning deep blue to provide a pop of color and add instant style to this entrance. A fun tile floor was installed to add to the style, and lighten up the space with a bright white. When there isn't a lot of wall space to add artwork, the flooring choices you make can be an easy way to add art! To help with the traffic flow, a barn door was installed to keep this mudroom space closed off when needed. We added the barn door to allow the space to be closed off from the home without the hindrance of a swinging door.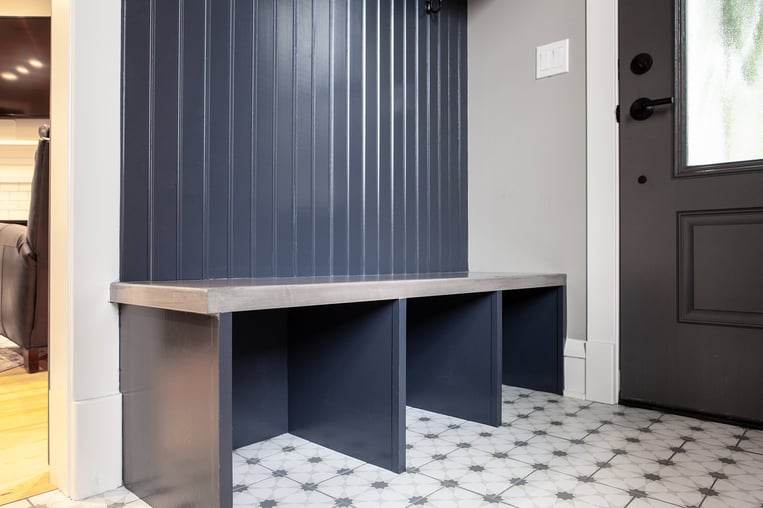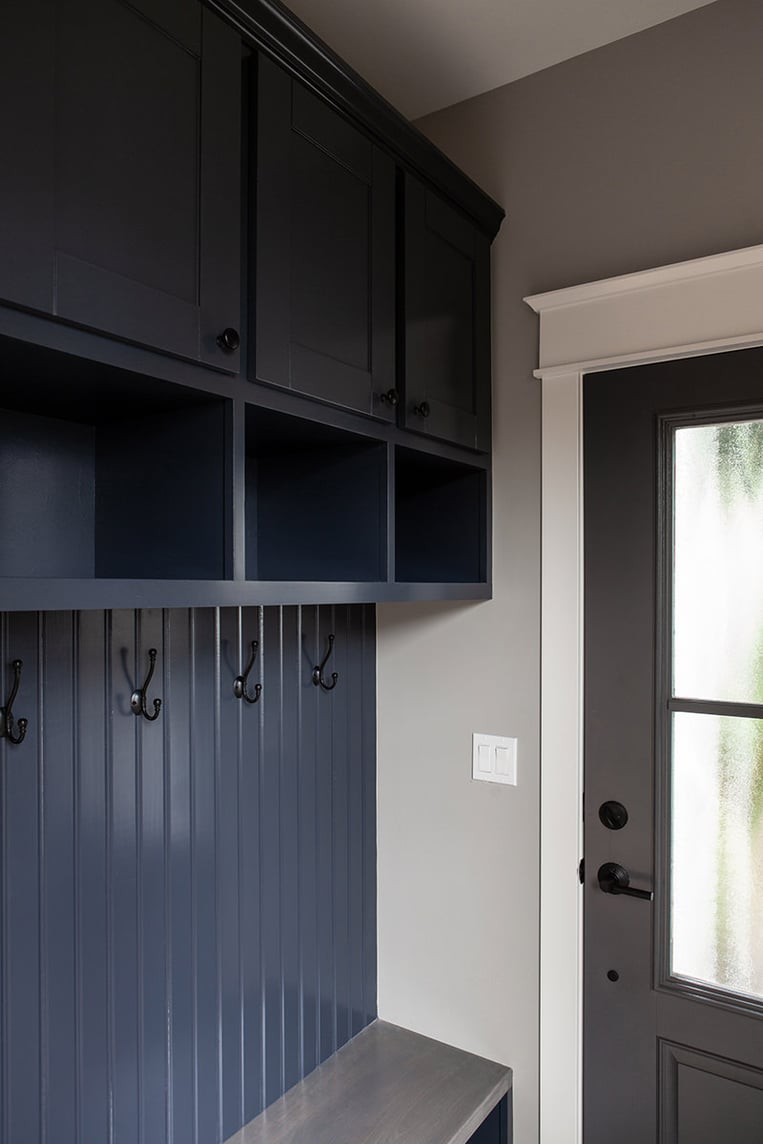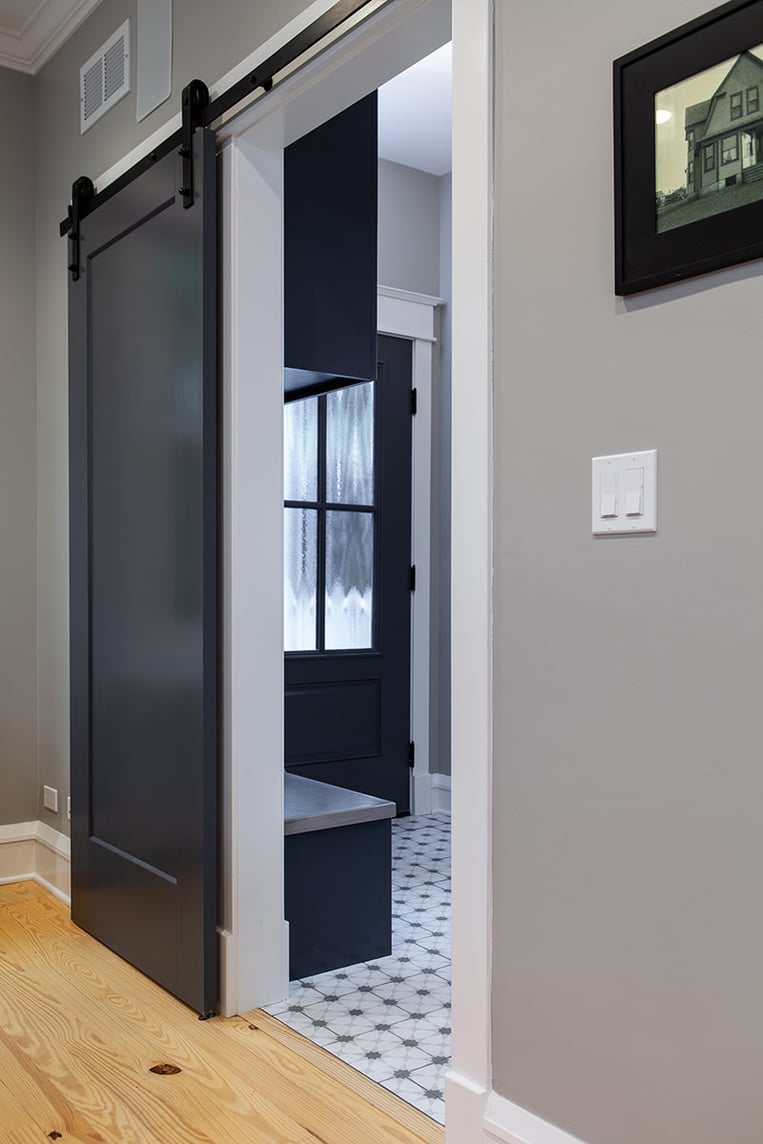 DESIGN IS IN THE DETAILS
While the team was there working on the mudroom space, the homeowners had our team give a little facelift to the rest of the first floor by adding a few small details! A fresh coat of paint is a quick and inexpensive way to really change up a space, and it made a big impact on the first floor of this Libertyville home. To modernize the first floor, we also added motorized blinds to allow easy access to opening up the house to allow natural light to flow in.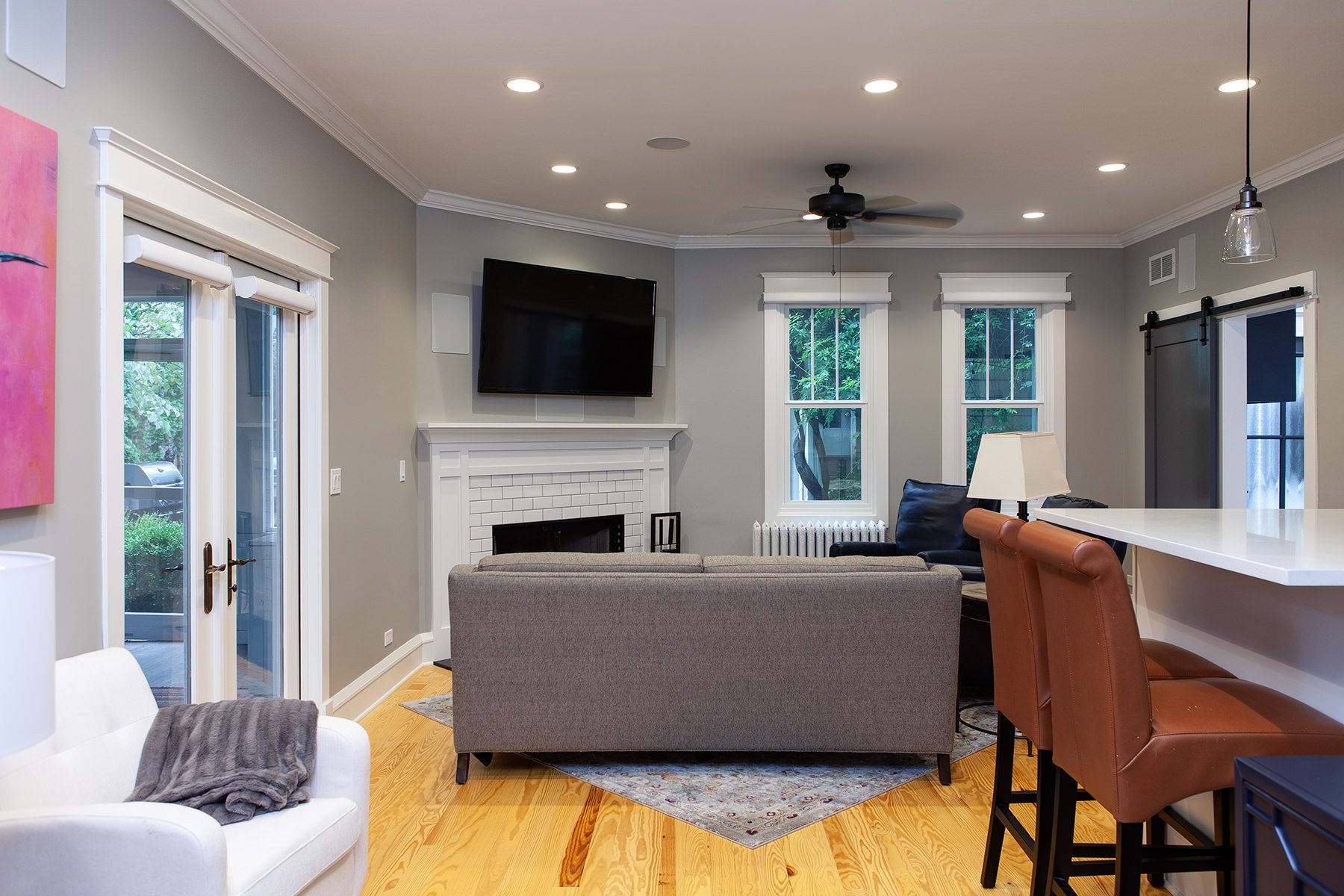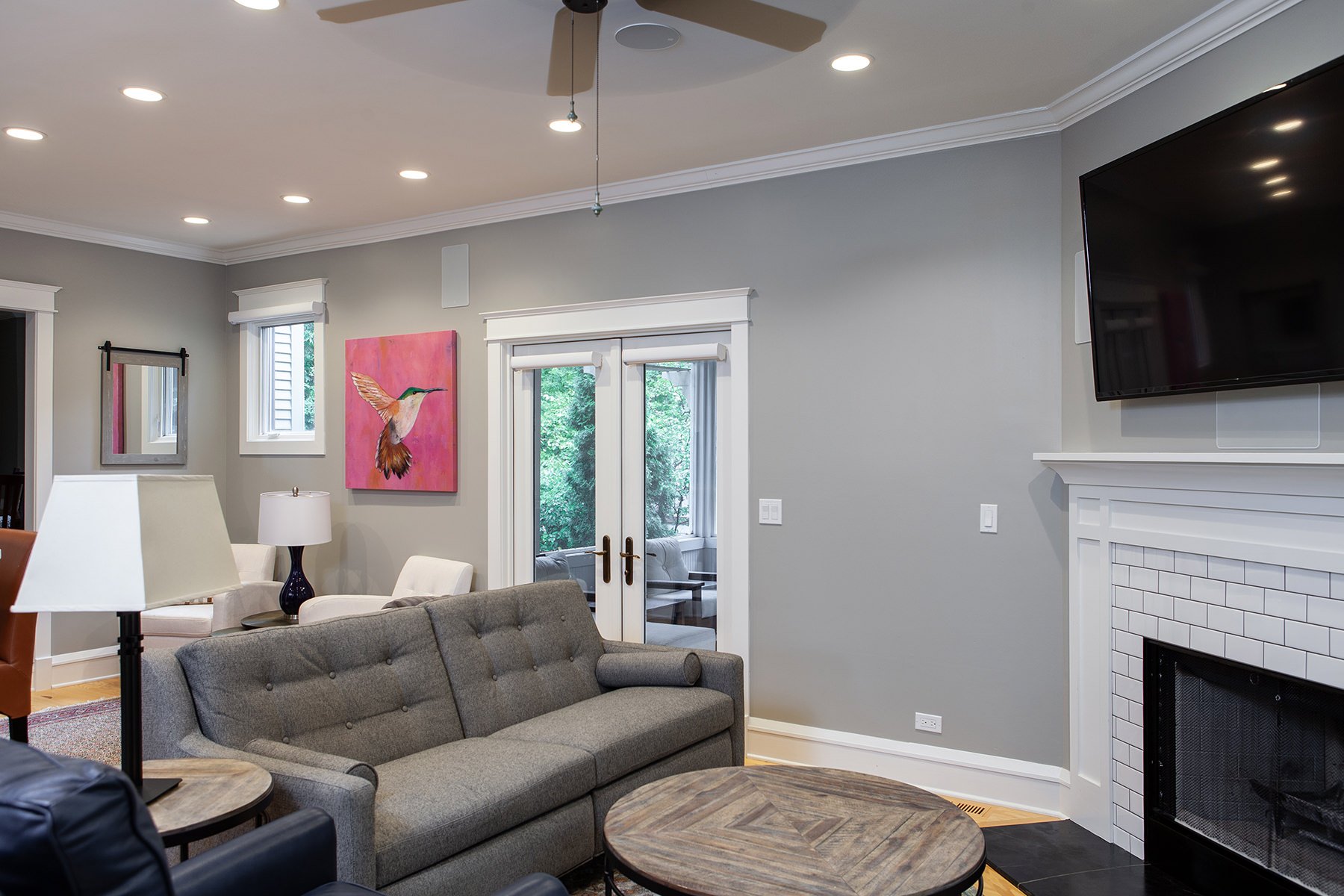 A FACELIFT ON THE FIREPLACE
The final update to the first floor was an overhaul on the fireplace and mantel. The BDS team installed a new fireplace unit. We then added a classic white subway tile around the fireplace to provide a clean and neutral focal point to the living space. A traditional white mantel finished off this fireplace.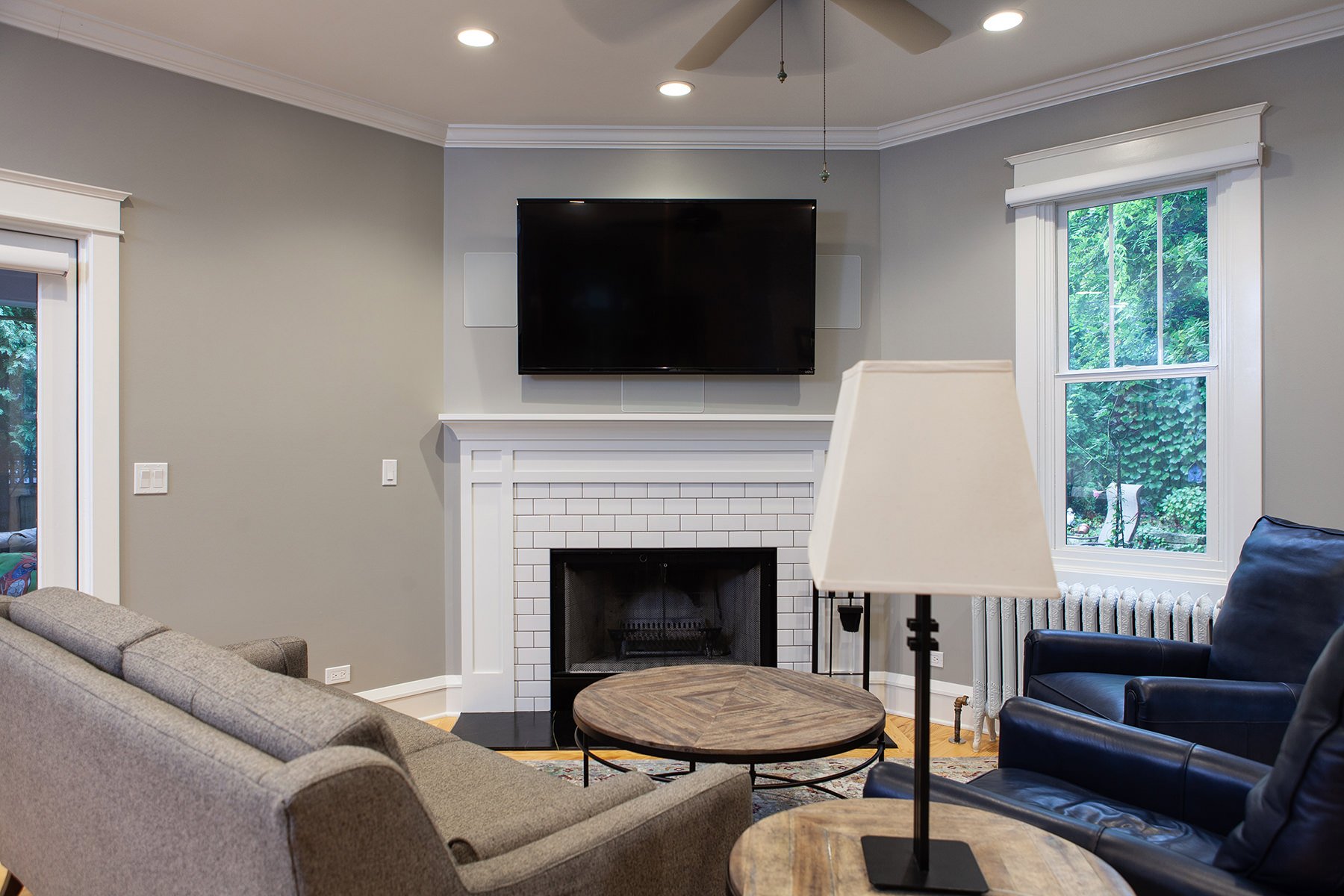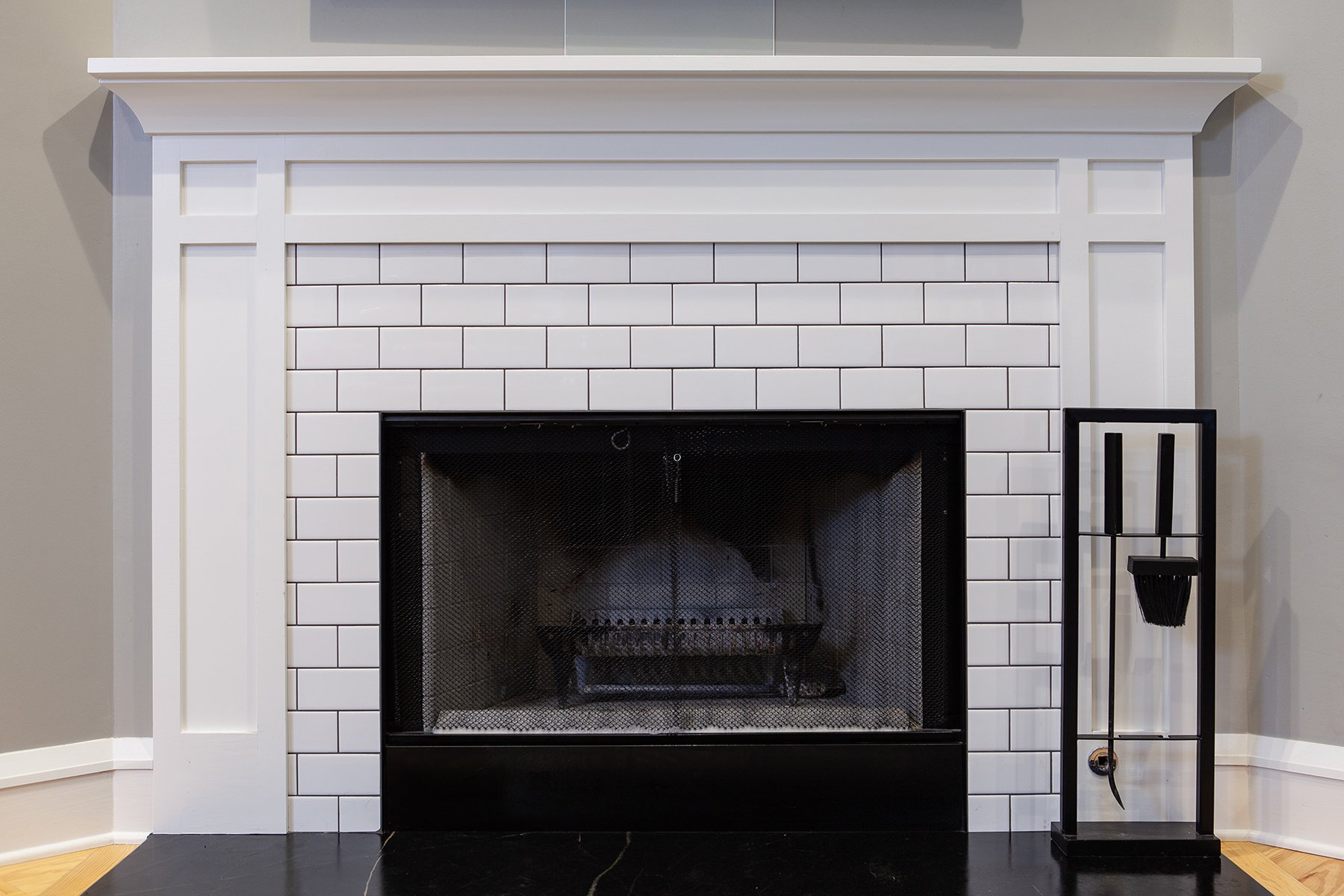 CALL OUR TEAM TODAY!
Just a few small improvements took this Libertyville home to the next level for our homeowners. Our BDS team is always ready to take a look at your home, and see what improvements we can help with to make it truly function in a way that fits your family and fits your remodel budget. Call our team today to schedule a consultation, and we are happy to talk through your ideas and any concerns!
---