Flooring can set the stage for the look and feel of your home. Not only do you want to consider the design element of it, but also the practicality of your floor. Every home has different needs when it comes to flooring, and knowing the ins and outs of each type is critical in that decision! Let our knowledgeable team at BDS help you determine which floor not only provides the look you are after, but also which floor will be the best fit for your home!
Natural wood

Natural Wood floors are an exquisite and classic option for a home. This type of floor is made from one solid piece of wood from top to bottom which means it can be refinished many times. There are many different options when it comes to wood species and size variations. Natural wood floors can be stained in an unlimited number of colors providing you with options galore! Since these floors are a natural product they do expand and contract without proper humidity control. They can also be dinged and dented, and big dogs tend to wear down the top coat causing scratches. While they can be stained any color, the finishing process can have a strong odor.
High-quality laminate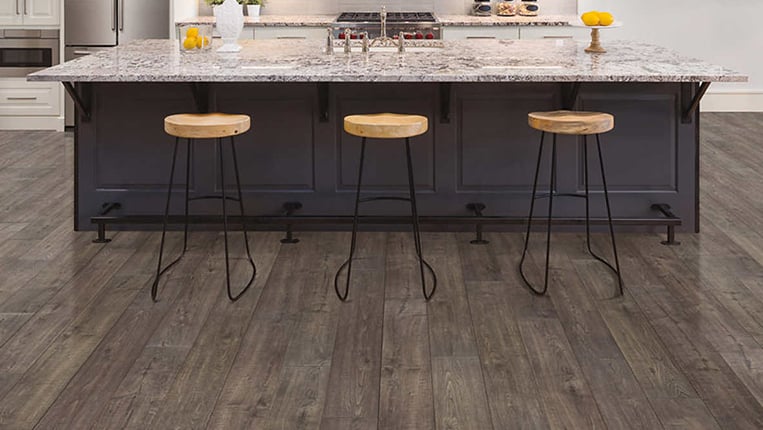 High Quality Laminate has come a long way in recent years! It is often difficult to tell the difference between the newest styles and their more expensive counterparts. Laminate is basically maintenance free and allows easy clean up. Since this product is waterproof it is a wonderful solution for basement floors. The higher quality options often offer some insulation value as well as sound deadening capabilities! While it offers a beautiful low cost alternative to wood, it cannot be refinished and is not easily repaired if it is damaged.
Engineered hardwood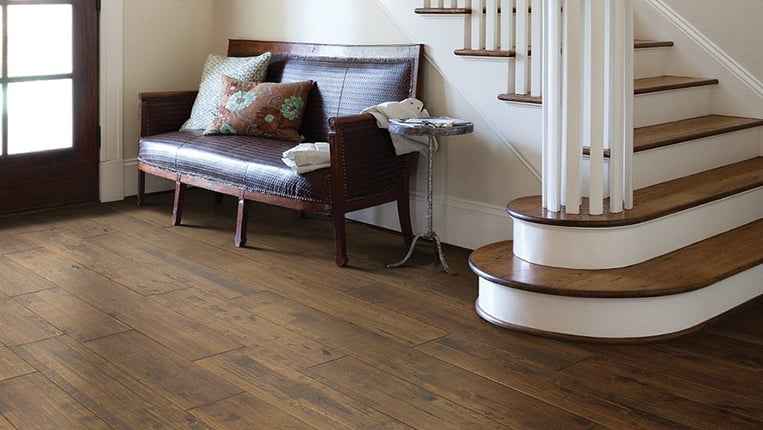 Engineered Hardwood provides you with the look of real wood with none of the odors. The options are plentiful when it comes to choosing a look and feel of this type of floor! Since this floor is already finished the process of installing is much quicker than real wood that you have to go through the staining process. Because engineered wood floors expand and contract less than solid flooring it is also a great option for basements. Like laminate floors this product cannot be refinished like real wood flooring.
ceramic wood look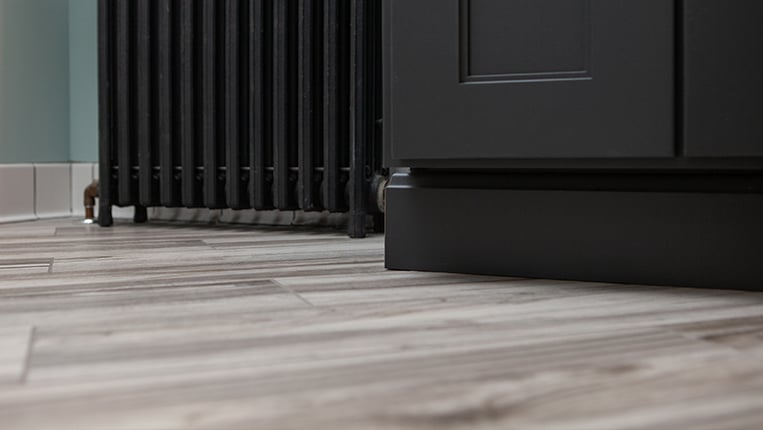 Ceramic Wood flooring has become much more popular due to the durability of this product. It is also suitable for areas that tend to get damp like a bathroom. These tiles provide the beauty of wood with the durability of tiles. There are also options that can be used outdoors allowing you to continue out to your patio. While ceramic wood tiles are practical, they also come at a much higher price point. They offer a beautiful look, but can often be cold and noisier to walk on. This option will also require grout which tends to trap dirt and pet hair.
vinyl plank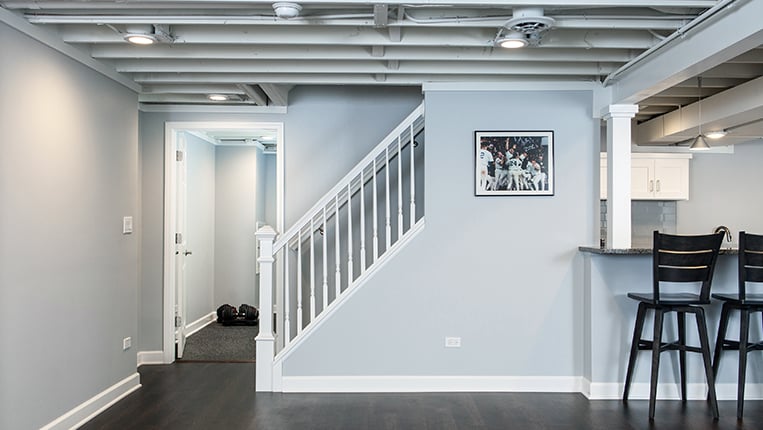 Vinyl plank flooring is not the same as the old stick on vinyl sheet you remember from back in the old days! There are a multitude of options when it comes to the styles you can choose from and it comes with an excellent range of price points! Vinyl plank is maintenance free and provides easy cleaning options for busy families. The durability of this product is also a key benefit as it is definitely family friendly! Since it is a waterproof product it can be installed in areas that are damp or tend to be more damp like basements. Like other manufactured floors this product cannot be refinished
Feeling torn about what option to choose? Don't be! Our team at BDS has a wide range of knowledge regarding all your options, and they can walk you through not only which type of flooring to use but what design option will bring your remodel together. Give us a call today to schedule your consultation!