Accessories make all the difference in creating style. Whether you are transforming your Jeep to be the coolest on the block, or dressing up for a night on the town - accessories take your look from plain to the next level. Think of hardware as one of the many accessories you can use to create style in your home. They can take any kitchen or bathroom design from standard to fantastic with a few small additions. Not sure where to start? Our team at BDS is here to talk through all your options to find the best fit for your home.
Here are some design elements to consider when deciding on what type of hardware you will be using to take your remodel to the next level.
Make sure the hardware you choose flows with the current or desired style of the entire home.
Hardware can be meant to stand out or blend in, depending on your personal style. Just make sure it compliments the space and cabinets.
Hardware sizes and types can vary. Depending on the drawer and cabinet style you can choose between pulls or knobs.
It is ok to take risks. Go bold and be daring. Hardware can always be changed out as styles change.
Finishes can be mixed and matched when it comes to hardware and other finishes in your home. Just make sure they are intentional and flow well together.
Keep in mind when deciding on the finishes of your hardware that brushed or matte styles hide fingerprints better than shiny. Most colors come in matte or shiny.
Types of hardware finishes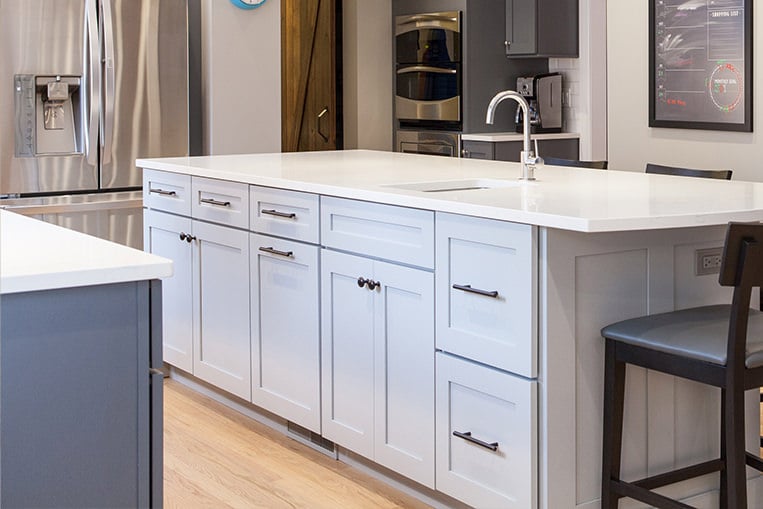 Black
Black hardware tends to lean towards a more modern farmhouse look.
Looks clean and classic
Easy maintenance
Has a casual look but adds big style
Mixes easily with other metals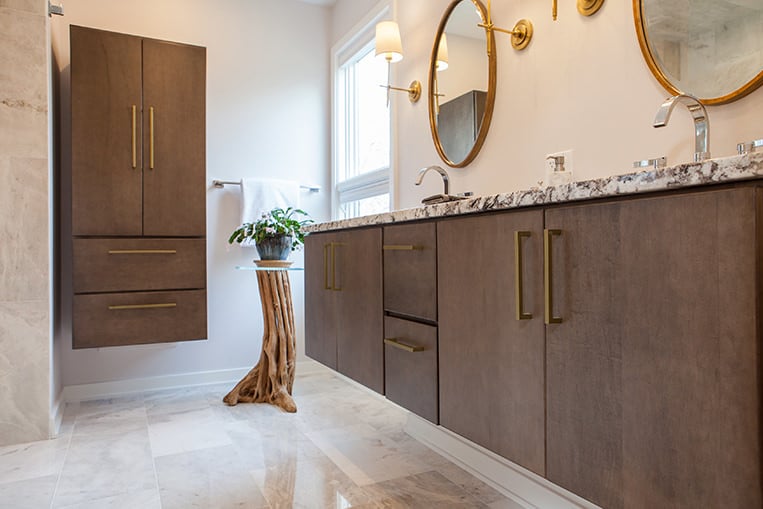 Gold
Warm metal with yellow undertones
Finishes can vary greatly between manufactures
Very popular in more recent styles
Matte tends to be more popular with this current style
Can brighten up a white kitchen or even a dark painted cabinet
Makes an excellent accent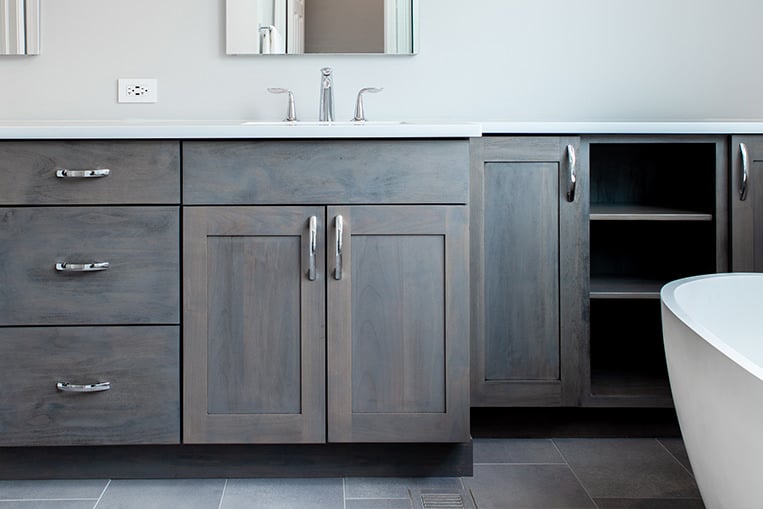 Chrome
Cooler metal with gray undertones
Typically comes in a shiny finish
Very classic style, but depending on the shape of the hardware it can also create a modern touch
Compliments a variety of styles and colors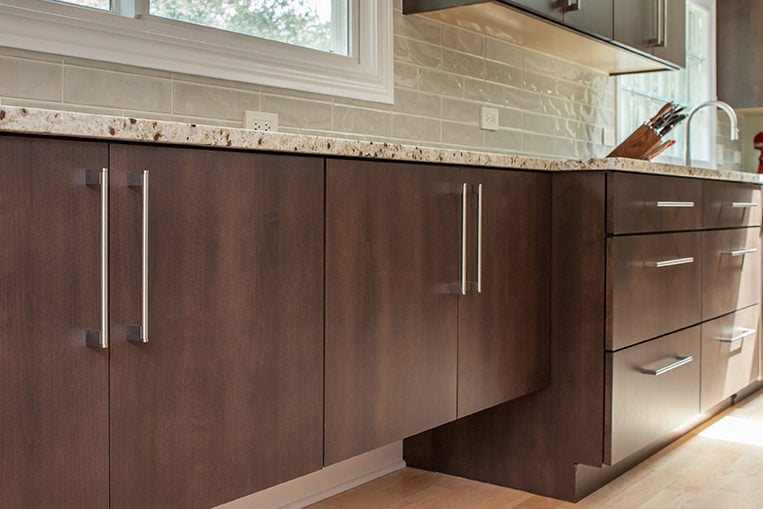 Nickel
Warmer metal with a touch of gold
Typically comes in a brushed or satin finish
Very low maintenance finish
Classic finish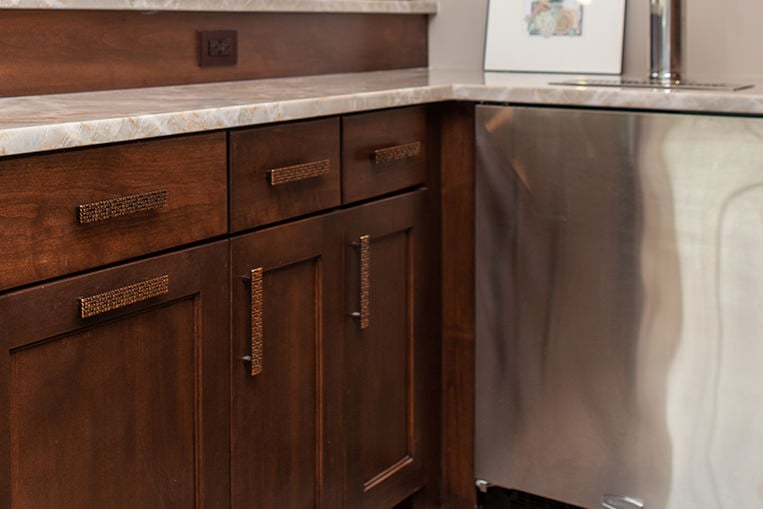 Bronze
Warmer metal with orange undertones
Leans more towards traditional or even old world styles
Has a sophisticated look
Finishes can also vary between manufacturers
Still unsure where to begin? Don't worry - our BDS team has you covered. We have designed spaces with all types of finishes, and we can't wait to see what style best suits your home and style! Call our team today to schedule your consultation!