The Garage trim is almost complete with only a few decorative brackets left.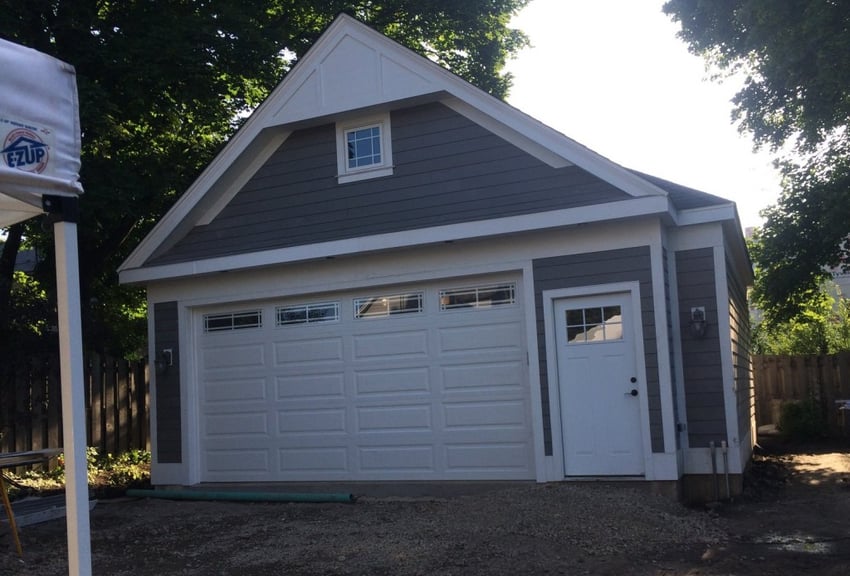 Right now its filled with boxes, tools and a few personal belongings because we moved in last week despite no driveway. We are also not 100 % finished inside but so is the process/reality with many a renovation...
Exhausted, looking over the clutter, trades, dust and remaining work, my wife remarks- "What a beautiful mess." Indeed- now I need to get rid of the mess so I can unpack find my swim trunks for a trip to the beach...