BDS is proud to announce that we've added two new members to our growing team.
Kristin
Kristin will be holding the important position of BDS Production Coordinator. She's a highly organized, and talented individual who brings her education, certification, and other personal strengths.
She earned a BA in Architectural Studies from the University of Illinois at Chicago. Because she's completed two of the three courses required to sit for the Project Management Professional (PMP) exam and certification, we believe that her current knowledge can be of great benefit to BDS.
Her current role will be to assist our team with estimating, scheduling, and production management. Everyone is excited to have her aboard. Welcome to the team Kristin!
Jason
Jason is new to BDS, but certainly not to construction—he's been in the business for 11 years. His experience includes six years of project managing, and five years of owning a private construction business.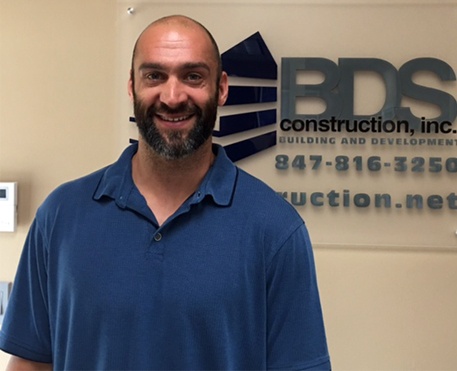 He'll be serving as a Project Manager for BDS. He was chosen to hold the prestigious position based on his past experience, and problem solving skills. He's a highly motivated and customer focused team player who works well with others. We can't wait to see him heading some of our top projects.
Away from construction, Jason has experience as a Cross Fit gym owner, and carpentry—he's completed the Carpenters Apprentice Training Program. His past is unique and his future is bright. Welcome to BDS Jason!