The design of your kitchen speaks volumes to the overall design theme of your home. It is an easy place to add big impact design elements. Kitchens can be neutral and timeless or they can be full of vibrant life without being too in your face. One of the easiest areas to impact the design in the kitchen is the backsplash. You can use the backsplash to add not only a clean functional look to your kitchen, but also to add movement, color, and visual interest! A few of the most common options we see at BDS are:
Bold patterns

The addition of a pattern backsplash can add plenty of visual interest to even the most neutral of kitchens! Patterns can range from bold and colorful to neutral palettes. They can be modern and trendy or even used to add a vintage or cultural influence to your kitchen.
subway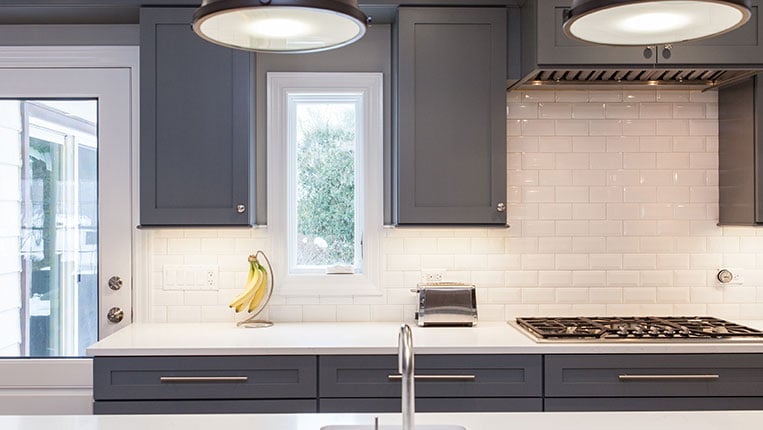 This type of look is classic and timeless and goes with all kitchens. You can choose a clean white subway tile or even choose to add color by going with bolder blues or shake it up with a modern black color. Not only can you change this look up with color, but there are also a variety of sizes from classic to a more long rectangle shaped tile. You can also find tiles with more texture or a smooth clean look. Subway tiles provide simple easy maintenance for those homeowners who are often on the go.
solid slab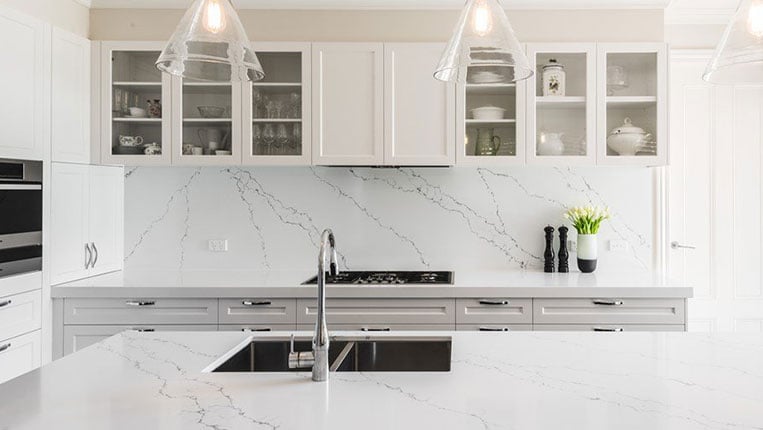 Whether you are using marble, quartz, or granite for your countertop, continuing the slab up the backsplash is always a show stopping look! Not only does it have a luxurious feel to it, but it often brings a very custom look to any kitchen. The clean continuous look offers a backsplash that is free of grout lines, so clean up is extremely low maintenance.
herringbone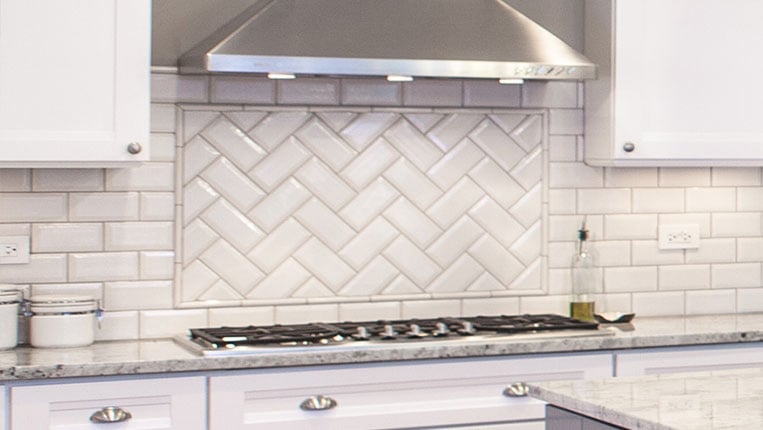 Herringbone patterns are not only for the floor these days! This look creates a bold yet classic look for your kitchen backsplash. You can use a simple tile for this look or make it more modern depending on which style of tile you choose. The movement that herringbone provides is visually a beautiful addition to any kitchen.
Different Shapes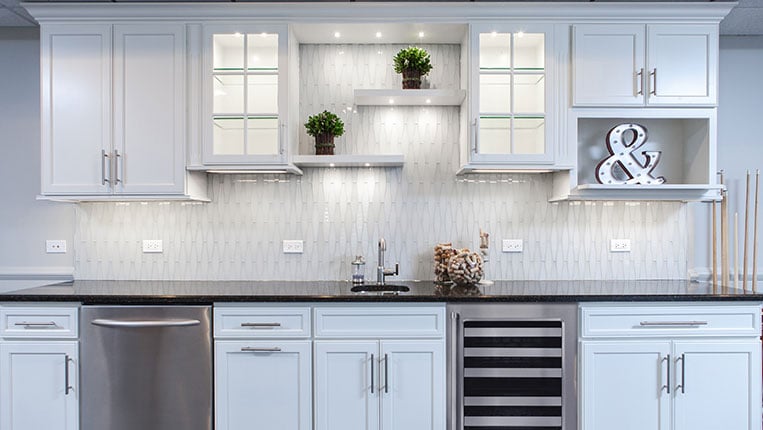 Not all tiles have to be created equal! Tiles now come in a variety of shapes and sizes. Anything from a hexagon shaped, to more decorative and puzzle like shapes are big design statements for a backsplash. You can keep this look on the bold side with color and patterns or you can tone it down with more simplistic whites and neutrals.
glass tiles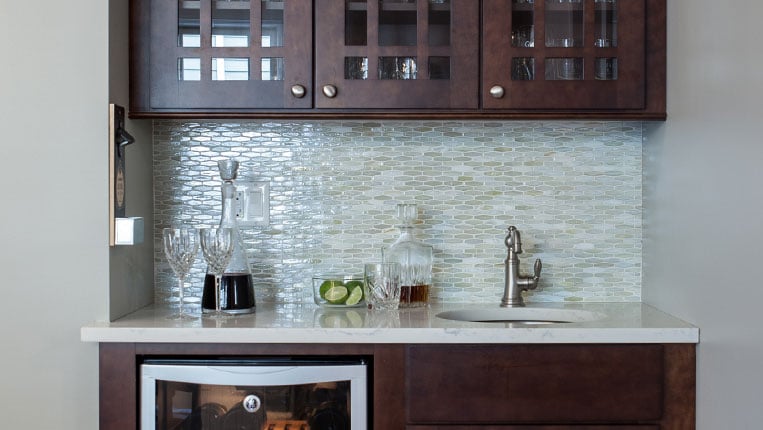 Glass tiles are a popular choice for kitchen backsplashes not only because of the easy maintenance and durability they offer, but also because of the clean bright look they give the space. There is a bit of shimmer and shine for these beautiful tiles due to the reflective nature of the glass tiles.
You really can't go wrong with any of these choices! It is just about creating the design feel you are after for your kitchen remodel. Our team at BDS can talk through all these options with you, and provide you with all the styles to compare. We love creating a space that speaks to the personality of your home! Call our team at BDS to schedule your consultation today to begin designing your unique kitchen remodel.