Planning the correct lighting is a crucial decision for any remodel. There are so many style options to consider as well as the most important factor which is the functionality of the space. When determining the proper lighting, you must be aware of all the basic elements that come into play. Our team at BDS is here to talk through what your remodel needs from start to finish including all your lighting details.
Let's take a look at the factors that can play into your lighting choices:
Natural light in the room
Ceiling height
Purpose of the room
Will it need a light with a ventilation fan such as a bathroom
Will the light be primarily for function or decoration
How much lighting will the room need
Consider the flow of the adjoining rooms
Consider the types and height of furniture in the room
Types of lighting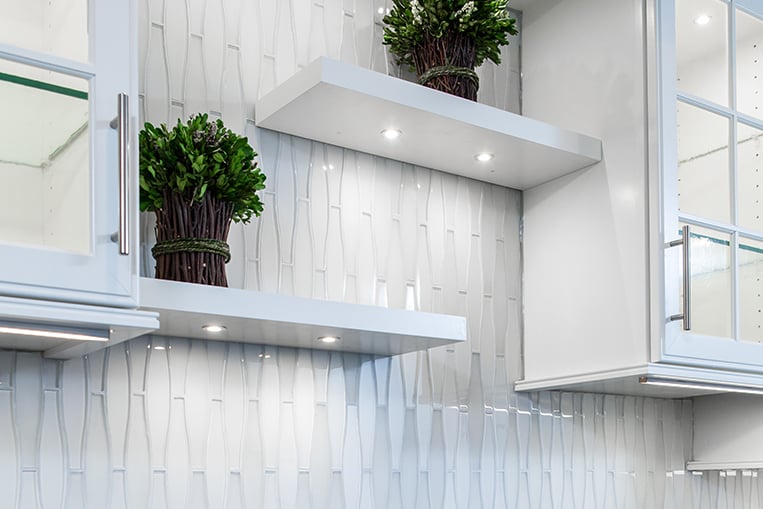 Under-cabinet mount
Under-cabinet mount lights are added under a cabinet, shelf, or vanity in order to add lighting to the work space.
These lights can be round puck lights or linear strip lights.
Cabinets and vanities create a natural shadow, so adding under-cabinet lights helps illuminate the space.
Under-cabinet lighting can also double as a night light and provide a beautiful ambience for any space.
Hafele strip lighting are popular and can give color options as well as dimmable features.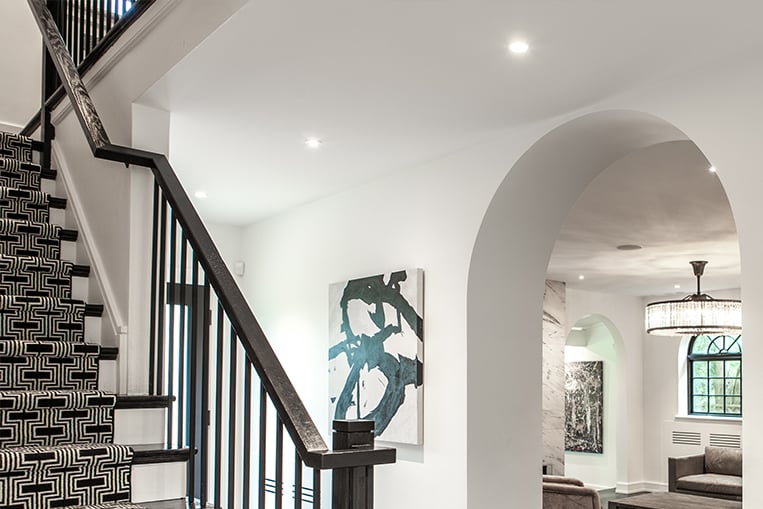 Recessed
Also called can lights.
Recessed lighting is installed directly inside a ceiling, wall, or other surface.
Recessed lighting will never go out of style. However, the finishes and sizes will vary and change as time goes by.
Perfect when you are looking for lighting without the distraction of fixtures in the way. Very low profile.
It's an excellent way to add illumination to any room without taking up space.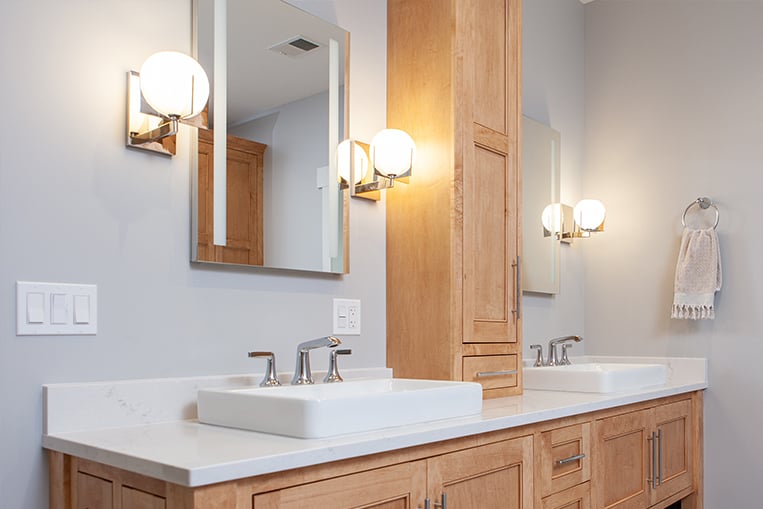 Sconce
A sconce is a type of light fixture that is fixed to a wall.
They are common for hallways and bedrooms, and are most often used for decorative purposes.
Sconces are popular for bathroom vanities flanking the mirror. Some medicine cabinets have built-in lights in the mirror for shaving and make-up which provide the same effect as sconces.
There are a variety of types of scones to choose from:

Up Light & Down Light Sconces
Candle Sconces
Swing Arm Sconces
Picture Lights (to illuminate artwork)
Lantern Wall Sconces
Wallchieres (which are basically a mini chandelier for the wall)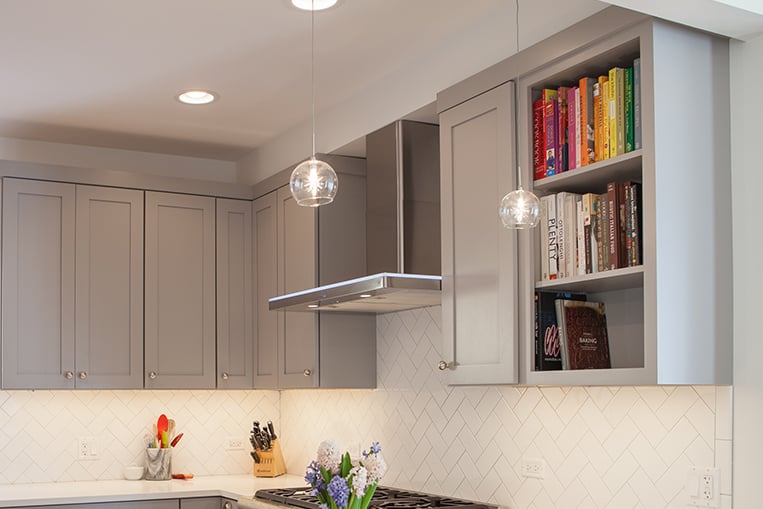 Pendant
A pendant light is a lone light fixture with a single bulb that hangs from the ceiling usually suspended by a cord, chain, or metal rod. Pendant lights are often used in multiples, hung in a straight line over kitchen countertops and dining tables in place of a chandelier.
Pendants come in a variety of sizes and materials.
Pendants for islands, bars, or peninsulas help define the space.
Pendants should be placed high enough to allow an unobstructed view while either sitting or standing. Pendants should be placed 28-38 inches above a countertop, or 72 inches above the floor.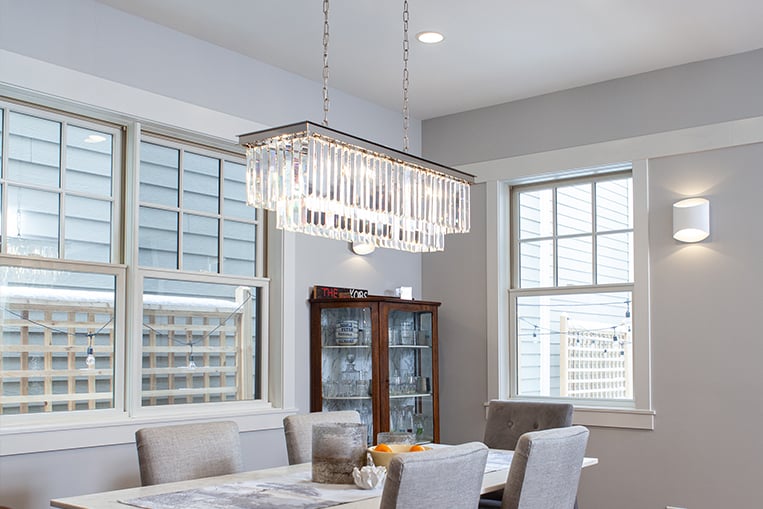 Chandelier
A chandelier is a branched light fixture designed to hang from the ceilings.
Chandeliers can vary in style from simple to extremely ornate with crystals.
Due to their size, they are often installed in hallways/entries, living rooms, staircases, and dining rooms. However, miniature chandeliers also exist, which can be installed in smaller spaces such as bedrooms, especially primary bedrooms and nurseries.
Multiple different types of design for this type of lighting from simple to extremely ornate.
When hanging a chandelier above a dining room table, experts generally agree that it should hang 30 to 36 inches above your table. The rule is simple—the taller the ceiling, the taller the chandelier.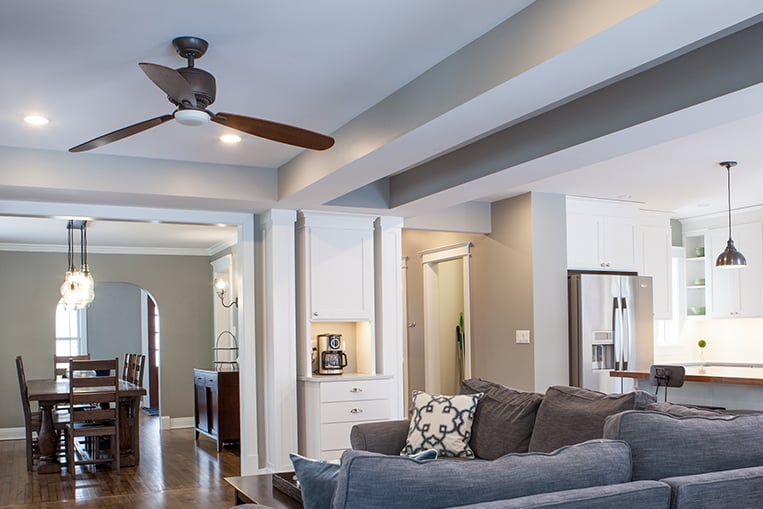 Fan/Light Combo
This type of light speaks for itself when it comes to description.
They are not often the most stylish when it comes to design but practically they can often be a necessity for a home.
There are several sizes when it comes to the fan portion, so make sure to pay attention to the length of the blades - determine what best fits your space.
A few other important things to know when planning your lighting is whether or not you would like your lighting to be dimmable. Dimmers can be added to most lights, and are very beneficial in some spaces such as game rooms and theaters. You also want to make sure you check the types of bulbs required for all your lighting choices. The color of lighting that the different types of bulbs put off can also dramatically affect a space from providing warm tones or a more blue tone. There are also many different styles of lighting, but we will discuss all those exciting options another day!